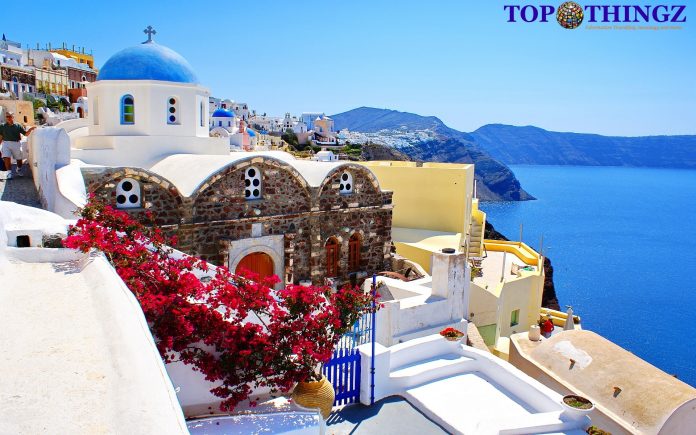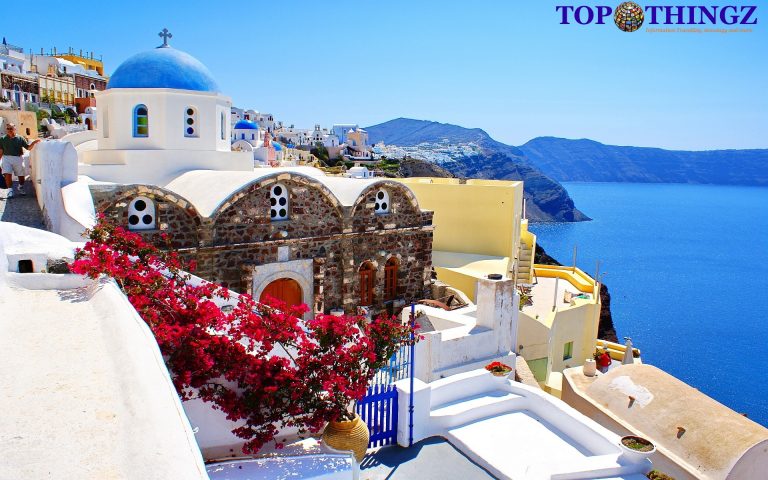 The territory of the Santorini is about 76 km the coastline is about 70 km and with 9000 of population. Undoubtedly, Santorini is one of the most beautiful and mysterious islands of the Aegean Sea. It was formed by the volcano eruption in ancient times. Long time ago the island has a circle shape and initially was called Callista (which means "the most beautiful one") or Strongyle (the circular one) by its shape as at that time the volcano didn't start its destructive activity yet.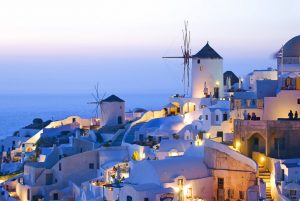 The Santorini island is wonderful by its unusual beauty – the wild landscape of the volcanic origin, the blindingly white houses seem to be stuck high above the sea level at the dark slopes of the huge funnel. The white eruption reminds on the unusual relief of the cliffs, the remains of lava in the shape of pumice, amazing sea and black and white sand beaches, archeological monuments of the Minoan period and all this can be seen in the background of a blue sky. The real fabulous image can be found on the island at the lunar night and the stairs are lit with lanterns when the night comes, which resembles the fire river that flows from the edge of the cliff into the sea.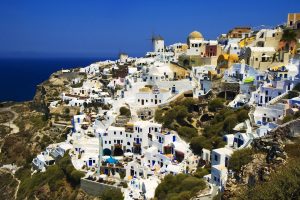 The archipelago of the Santorini represents a group of five islands. There are many Greece legends that touch Santorini island: some call it lost Atlantis, others – the Pompeii of the Aegean Sea. The caldera is 400 m deep in the west part of Imerovigli and it's clear enough, but you can only reach the beach in some parts and moreover, only a few people would take a risk to do that. From Kamari to Perissa the beautiful sand beaches are extended, a place where you can rent any equipment for water sports, they also provide tents and canopies. The best beaches on the island are considered to be: Monolithos, Kamari and Perissa.