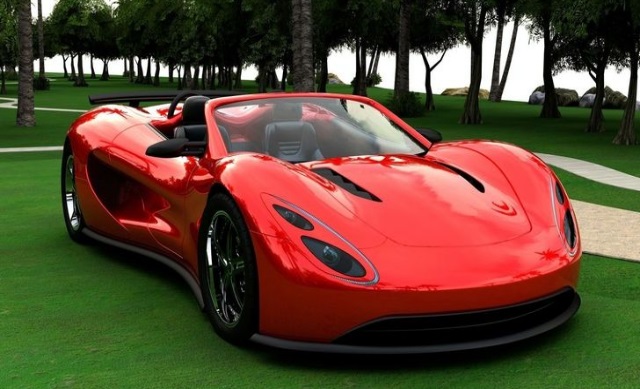 These sports vehicle concept Produces hydrogen during vehicle operation through electrolysis of water using the power generated from the vehicles electrical system. Doesn't require high-pressure hydrogen tank, The car's alternator is injected in to the motor that transmits an electrical charge with the water inside a storage tank and releases hydrogen which means it creates hydrogen while driving.
Manufacturer:
Ronn Motor Company
Fuel Type:
30% to 40% blend of hydrogen and gasoline
Body Style:
Carbon Fiber Body
High Tech Engine:
Acura V-Tech, V-6, Type S, 3.5 Liter power-plant from the 2008 TL TypeS.