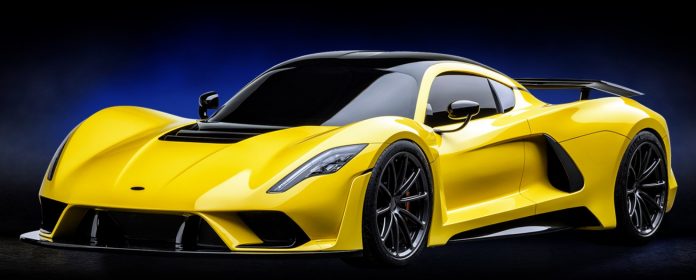 Venom F5 high-performance sports Car, Manufactured by Hennessey Special Vehicles.
Some of the top performance Venom F5 detail is below:
The Venom F5 – To be the absolute fastest road car on earth.
Hennessey F5 design features active aero that will yield a coefficient of drag of just 0.33.
Twin turbo V8 engine that will deliver over 1600 bhp.
Hennessey engine will be mated to a 7-speed single clutch paddle shift transmission
Hennessey engine delivering power down to the rear tires.
Light weight chassis and all carbon fiber body, which will give the F5 a curb weight of 2,950 lbs.

Acceleration from 0 to 186 mph (300 km/h) will be less than 10 seconds
This Speed making the new Venom quicker than current Formula 1 race cars.
Zero to 249 mph (400 km/h) and back to rest will be under 30 seconds.
The base price for the Venom F5 is $1.6 million US dollars.
Top speed: 301 mph, 0-186 mph: < 10 sec, 0-249 mph-0: < 30 sec.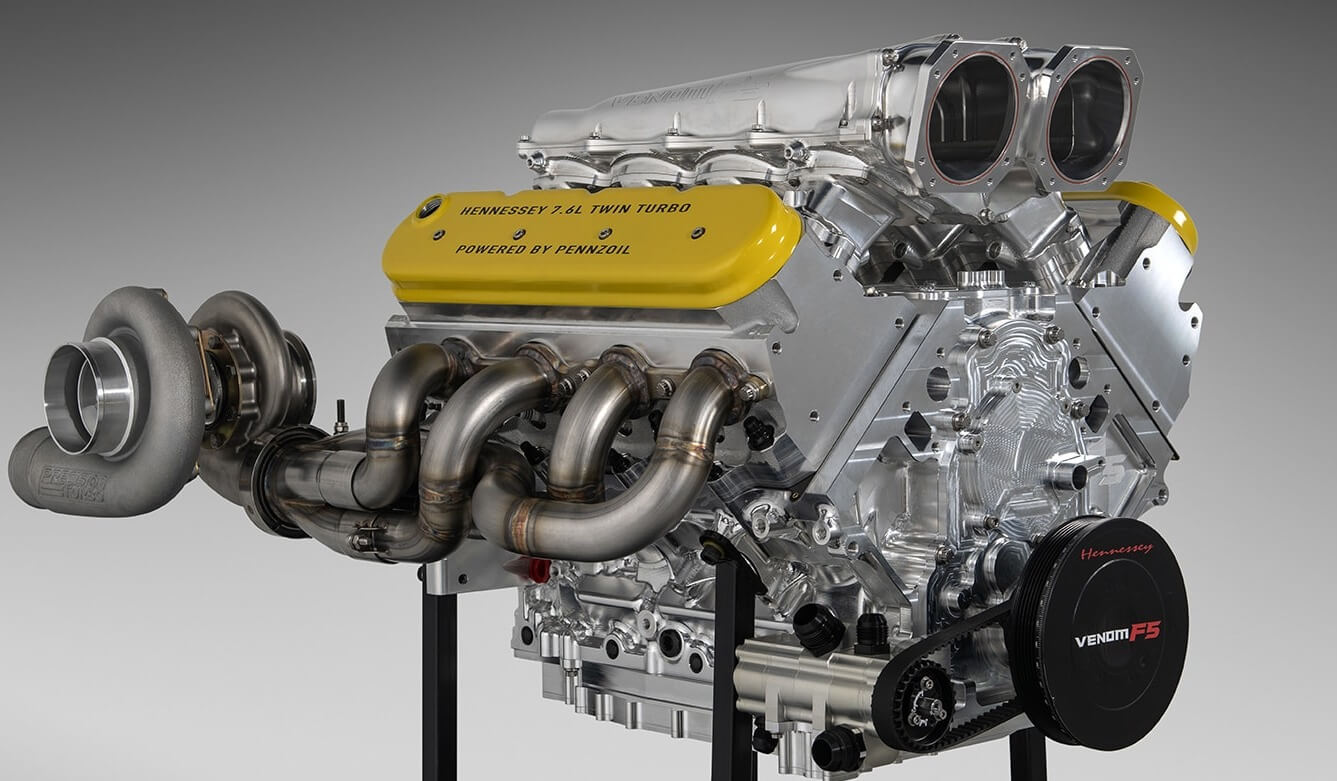 Some Detail about Venom F5 Engine is below:
Venom F5 Engine: 7.6 L twin-turbocharged V8
Curb weight: 1,338 kg (2,950 lb)(est)
Body style: 2-door
Model years: 2019 (expected)
Manufacturer: Hennessey Special Vehicles
Power output: 1,600 hp (1,622 PS; 1,193 kW); 1,300 lb⋅ft (1,763 N⋅m)
Transmission: 7-speed single-clutch
Semi-automatic: 6-speed manual (optional)