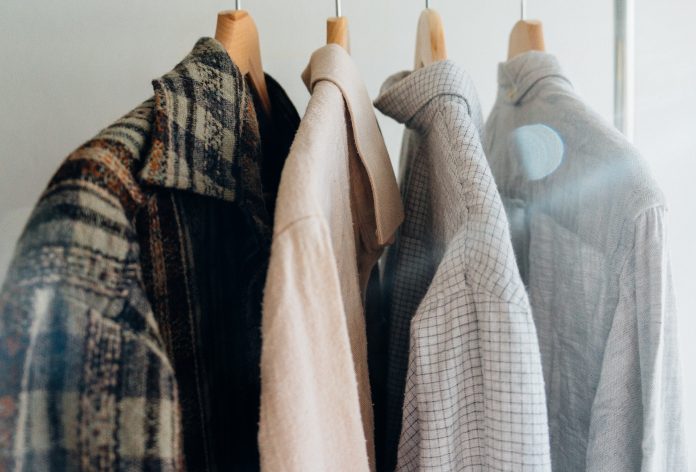 As they say, "the first impression is the last impression," reason behind this phrase is that whether it is related to your character or personality, the first impression always leaves your mark in one's mind and thoughts. This first impression is based on many characteristics like race, language, accent, communication style, or physical appearance. Experts say that the foremost role in leaving the first impression is the person's physical appearance. The way you dress-up is a significant part of your physical appearance. Some people are shy and less talkative, but they even leave a great impact in a crowd without even saying a single word if they dress impressively. This is the power of your style and outfit that communicates on its own.
For some people, others' opinions do not matter; it's the right approach, though, but on realistic terms, "impression" does matter. That's why dressing is an important part where every man and woman becomes conscious of what to wear and what not to on different occasions. One can say dressing is an art. Knowing What to wear according to the occasion is not everyone's cup of tea. Some people struggle to decide; some have God's gifted talent to pick, select, make new attire and look, or even carry anything elegantly.
You must have a 1 door wardrobe full of dresses, yet you don't know what to wear. It's every women's story. You'll get some amazing tips that might help to split your small wardrobes for occasional special clothes. It surely saves you time and worries on the spot. Wearing a simple outfit also works on some events as cosmetics also play an important role in an attractive look if paired with the right accessories.
Birthdays, weddings, funerals, parties, casual hangouts, interviews, business meetings, baby showers, bridal showers, barbecues, holidays get together, and many more events can happen on anyone's list. However, the only thing that remains to worry about is what to wear? How should I dress as per the occasion and will it look good on me? These are the questions everyone asks himself/herself whenever there is a time to go on some event. Sometimes it helps if it is a themed party or event, one has an idea of what to wear and what color the matching crowd is going to wear. This can ease the task of color selection in the first place.
Don't worry; we are here for you today and will present you with a complete guide to style your outfit for every occasion.
Bridal shower
Bridal showers are becoming more casual over the years and have become a trend so far. It has become an important event before your big day that you happen to celebrate with your friends. It is the gathering of the people who are special, loved, and close ones in the bride's life irrespective of the age. It is an event where childhood memories are told, advice from the senior family members is shared; tears and laughter are shared in a beautiful way to revive the best life spent together.
Wearing less casual and less formal dress than a wedding should be chosen, it is an occasion where you should look cute, elegant with a good dress code. Don't show up wearing casual boring clothes because the bridal shower is a little special for a bride. If you have an invitation to a bridal shower, you are special on the list, and your presence is important, so put some effort into your outfit and try to look beautiful.
First, we will tell you what not to wear to the bridal shower so that you can skip it if you are planning to wear it.
Don't overdress or wears revealing attire like sexy tights or some other more revealing outfit. Most guests are women, so make your appearance more aesthetically pleasant to go with elegance and style.
Don't wear or make an entry that's overshade the bride anyway. Do not even think to wear white color on a bridal shower. It is the bride's day, let her feel special on a her special occasion and party.
Also, wearing the black color will make you the center of the event or make you look bold, so avoid wearing any such color to steal the bride's thunder.
If there is some theme decided for the event, try to fit in that theme. It will make your host and her family happy and shows your concern, love, and respect towards them.
Now let's see what can be worn at the bridal shower. Start with summers, if the bridal shower is in summers, so it is more likely to be an outdoor event, in the back yard or near the pool, in that venue, wear a maxi, floral dresses, jumpsuit, and tops with capris.
Most bridal showers are held in restaurants, at someone's home, or in community halls. Wear some more feminine outfits, pastels color or happy colors. Take out your skirts, mini skirt, pencil skirt with beautiful solid tops, or floral tops. Wear pearls as jewelry. It enhances your outfit.
Silk pants with a floral blouse with a jacket on them is an excellent idea. When it comes to winter, a Cashmere sweater with black tights for the occasion can be chosen. High neck sweater, wide-leg jeans with grey west layered with some cozy outerwear can work best too. Carry a small clutch or purse if needed.
Weddings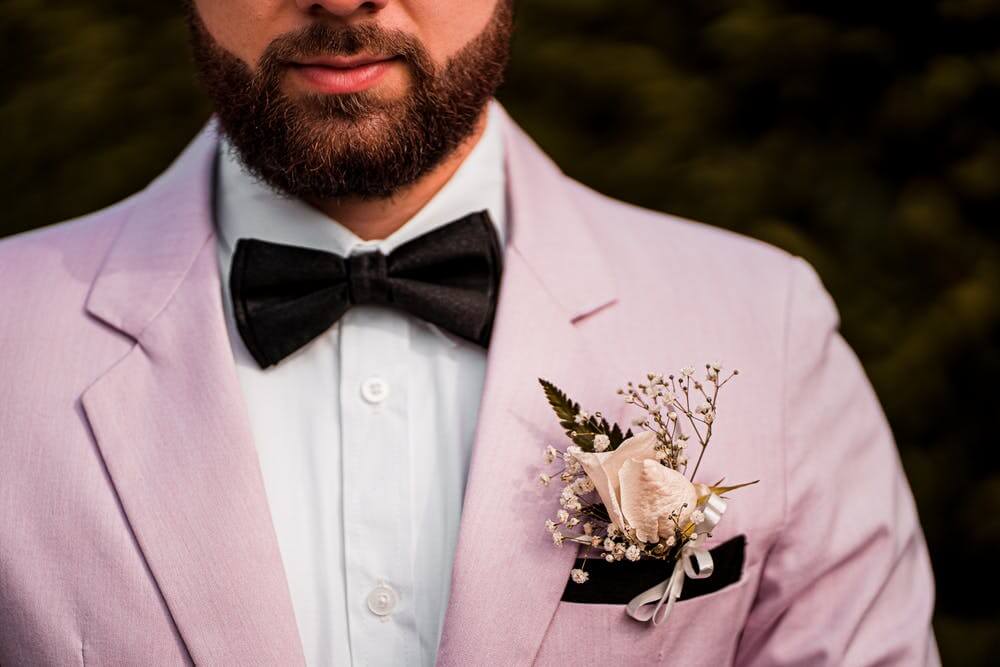 Weddings are the happiest moments for couples and make memorable memories for friends, family, relatives, and many contacts for a lifetime. When you get your invitation to the wedding, you indeed become happy, but again a question is what to wear. Some invitation mentions their theme, or some say, "black tie," it is usually for formal events and "white tie" for fancy weddings or galas have this type of attire and theme.
Black tie is very easy to interpret. Usually, the black-tie theme is for formal evening weddings, symphony galas, and government reception events. A long gown with heels and minimal shiny jewelry is the best idea for women; get a small clutch, and are ready to go. Just remember not to wear white color to the wedding.
In the black-tie theme, men wear a single/double breast dinner jacket called a black tuxedo; the more to black-tie option is blue tuxedos and a white dinner jacket. Put cufflinks and bow tie for a stylish look.
Long velvet maxis, midi dress with formal floral work, suede dress with neckline cut-out are also options for wedding attire. Pair with matching heels, delicate jewelry, and clutch.
Attire for a job interview
What you choose to wear for a job interview gives positive and negative chances of your interview. Your dress code is a way of communicating with the employer about who you are. For making a good impression, you should dress professionally and adequately. The first tip is to look tidy, neat, and make sure you don't smell bad or your breath smell terrible. Use mouthwashes for that.
For women, one can wear a blouse with dress pants and a blazer. Wear a navy-blue blazer; it always gives a refined look in professionalism. Pair sweater with black dress pants. Try different colors in a button-down shirt, wear a khaki suit, or try a statement dress. Make sure to wear clean footwear. Wear small heels or flat leather shoes.
Men can wear a suit, jacket with a shirt and tie, sweater, or button-down sweater with a dress pant. For casual interviews, you can still wear khaki, dark wash jeans, and right top or t-shirt.
Warning: Don't wear any garment which reveals your private areas. It gives a very wrong impression and non-professional attitude to the employer.
Business dinners/ party
It's either business diners or party always, dress according to your business environment like if its conservative environment or you think the people out there would be mostly senior members, dress according to that. If it's a casual environment, wear casuals but still dress professionally. Remember to wear an outfit that elevates elegance and still makes your personality respectful. Women can wear a nice blouse, necklace, skirt, or suit, and Men can stick with khakis, collared shirts, and loafers. It's a business dinner /party; remain professional there.
Baptism
Wear a light cotton dress for baptism ceremonies. They are comfortable and cover you adequately. Wear an outfit that is religiously appropriate for the facility. Try to wear attire that is not revealing. Wear black and white dresses. Pastel-coloured can also be worn on baptism. Straight pants with a white top, optional wrap, or light sweater are always good to go with.
Funeral
When it comes to a funeral, no one wants to dress amazingly or perfectly. It's a hard time that every one of us has to face by losing our loved ones. Yet talking about funeral attire is required here. As some people just go casually, like in shorts or tees. Just wear something simple and plain. The actual purpose is to pay respect to the deceased one. As black is a common choice, but it's not obligatory.
Final Thoughts
According to the occasion, choosing the right dress is a real task, and one must consider spending some time to select the perfect wear as per the occasion and situation. However, you would not have to buy new clothes every time you have to attend any occasion. You can still pair your existing clothes to make a completely new look by following the guidelines as mentioned above.