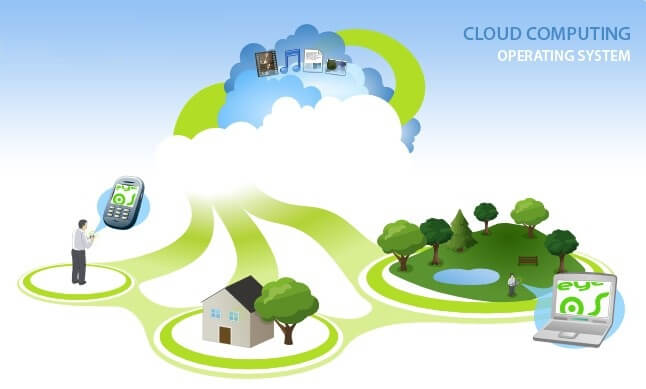 Before you get to understand concerning cloud computing OS you must know about web desktop. A web desktop or a virtual desktop is where you get all your hard disk, operating system, and software applications on the service provider's server (unlike the one you have at your home). You can carry your virtual desktop anywhere in the world as you need only internet connectivity to access it and a browser. The cloud computing operating system is integrated with your web browser. Moreover, it facilitates a browser inside a browser. You need not install software on your desktop. You can access all software on cloud computing os without actually downloading them.
So cloud computing operating system is like a gateway to specified web-applications which are hosted by the service provider. It is also given the name web-desktop/webtops and virtual desktops.
Let's see the various cloud computing operating systems provided over the internet.
A time would come when you will be happily using your 1GB RAM, 80 GB hard disk computer with all types of high gaming.
cloudMe cloud computing OS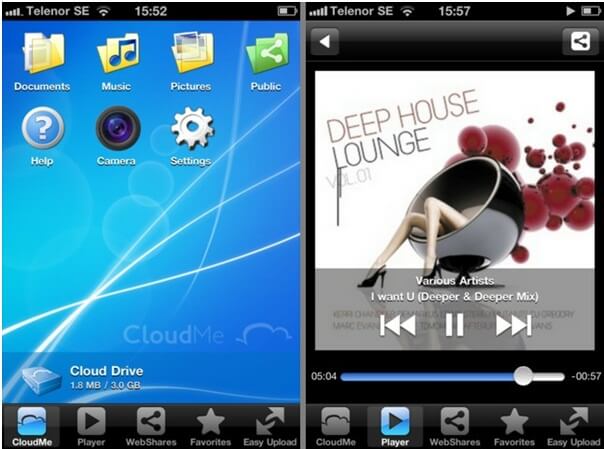 Extremely popular cloud computing operating system which was previously known as iCloud.
As it is an apple product off course you can trust it blindly.
It has some superb features which cannot be beaten by any other cloud computing OS.
It has a special blue folder in which you can keep your files and those files are automatically synced with those devices and computers which are connected with it.
File sharing can be done using Facebook, email etc.
Free 3GB storage Integrated Music player thus you can hear your songs even if you don't have your own music player like vlc, windows media player, etc.
Glide OS cloud computing operating system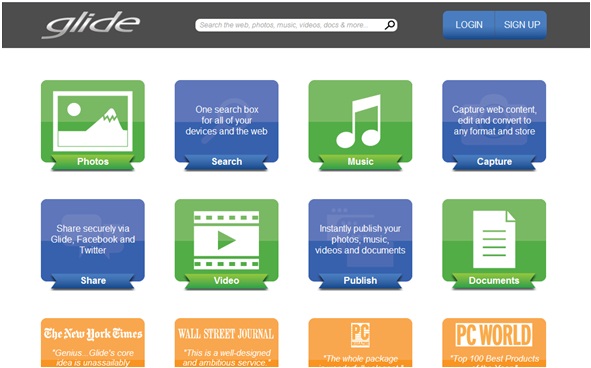 Glide OS (current V4.0) is developed by Transmedia Corporation. Accessible for music, videos, photos, file sharing; file sharing through social media, File synchronization.
Spreadsheet feature: capture content from internet and edit accordingly and convert it to your desired format.
Provides 30GB free storage data upgradable to 250GB for 50$ per year.
Can be managed by 25 users and an appreciated cloud computing OS in the market.
COMPATIBILITY
Mobile operating systems
Google Android
Apple IOS
BlackBerry OS
WebOS
Symbian
Windows Mobile
Desktop operating system
Linux
Mac OS XWindows
amoeba OS cloud computing operating system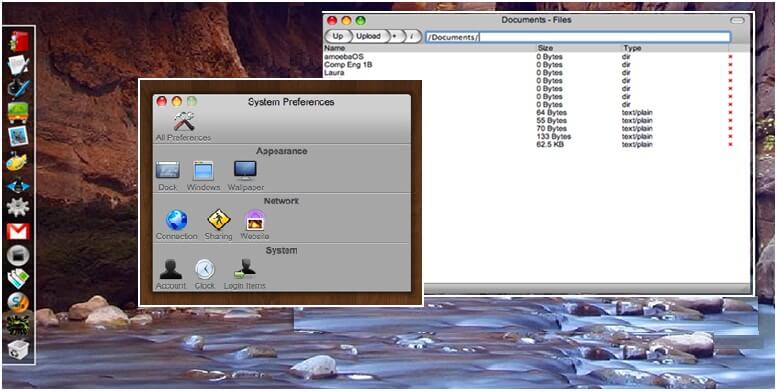 Easy to learn for all users. Application software's to read email, manage contacts, enjoy music, play videos, surfing Have few issues with file sharing and saving.
All of your information is saved in the cloud- if your PC crashes then all you have to do is setup another PC and continue your work.
Said to be a freemium service such that users can upgrade to more storage space and access to more applications and features.
G.ho.st cloud computing operating system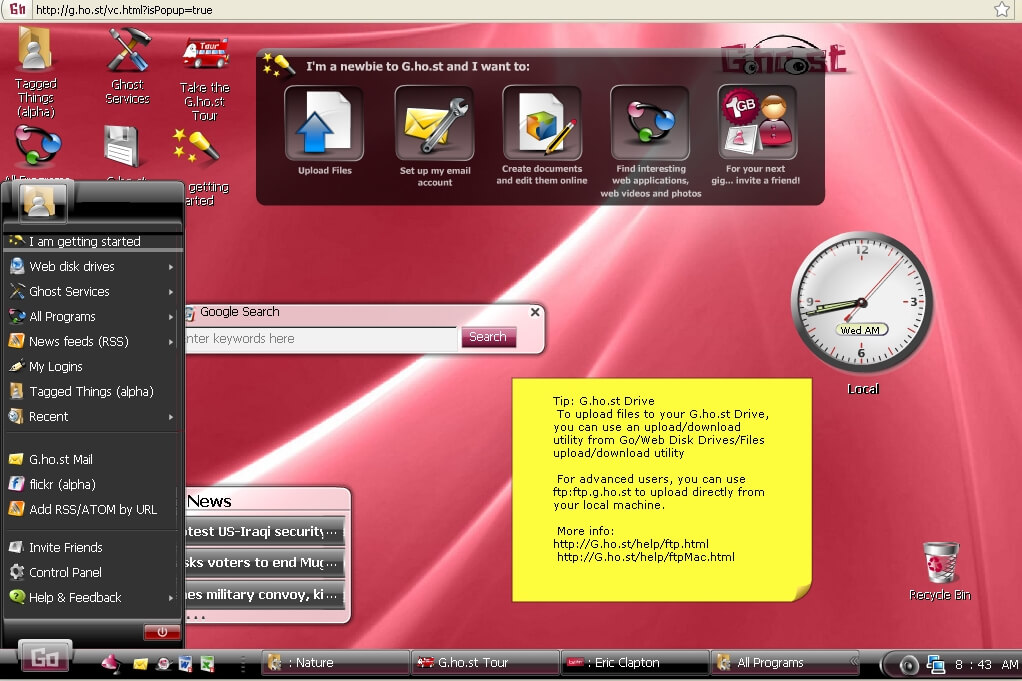 It is a cloud computing OS provided online which resembles the environment as that of a desktop/personal computer.
Here the facility provided is much advanced as the files and folders you access over the cloud via the web can be accessed from your mobile phones, smartphones, iPad, iPhones, tabs, computers, etc.
Gives 15GB free storage.
3rd party collaboration, thus giving access to google docs, zoho.
Managing Contacts, mails, calendar up to 10GB free.
Sync between the files on g.ho.st and your personal computer.
eyeOS cloud computing operating system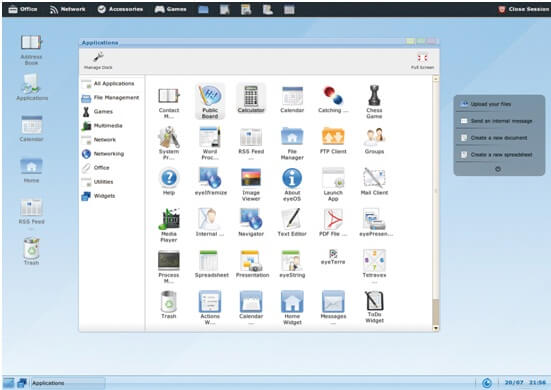 Since a long time users are wasting time in saving files, writing mails, attaching and uploading files etc.
However IT companies have solved these issues to much extent.
Still security has not yet been eliminated to 100%.
Thus eyeOS brings all the features, user-convenience and security in a single package.
eyeOS gives maximum performance as its kernel has been compiled in C++.
It has superb speed and can answer any request in less than 15 ms.
Communication between all eyeos users, sharing files amongst selected people, and instant communication messaging facility which saves time.
eyeOS offers least latency in daily work and most heavy tasks.
Joli os cloud computing operating system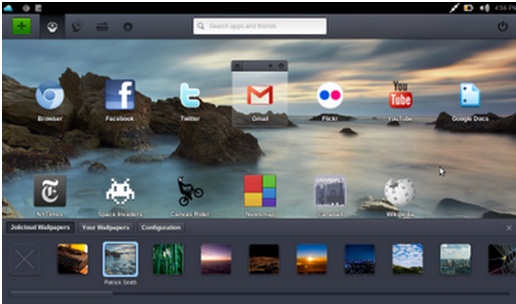 Based on Linux OS/Ubuntu with awesome GUI and is extremely user-convenient.
Thus no need of any tutorial to operate it.
Gives you free 1500+ apps
No chances of virus attacks and malware's as hardly any virus are made for LINUX OS.
Works quite well in offline mode too and is completely free.
Open source code – thus can be edited and molded according to you.
Cloudo: cloud computing operating system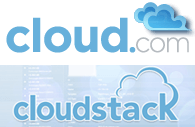 Was started by a Swedish with 5 person strength in Stockholm.
Stunning user interface- translucent menu, customizable icons and quick access to recently used items.
Shared revenue for developing and sharing apps.
You are already using cloudo on internet thus you need not to open a browser into it to search on net.
Thus it has a common search box both for cloudo desktop and web.
Zimdesk cloud computing operating system
Has gained much popularity in very less time.
is one of the oldest cloud computing operating system.
said to be a perfect web desktop, easy navigation tools.
Has many apps like sync for emails, thus saves time.
Available free apps that are much in demand are zimwrite, zimsheet, zimcalc, etc.
Mygoya cloud computing operating system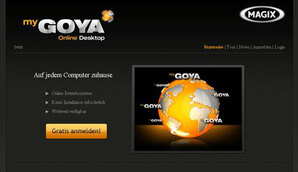 Not much different from cloudo operating system.
Mygoya has lesser apps and less features as compared to eyeOS and joliOS.
Same features like once upload/store and access from anywhere in the world.
Installation space is also saved as no installation for any software is needed.
Kohive cloud computing operating system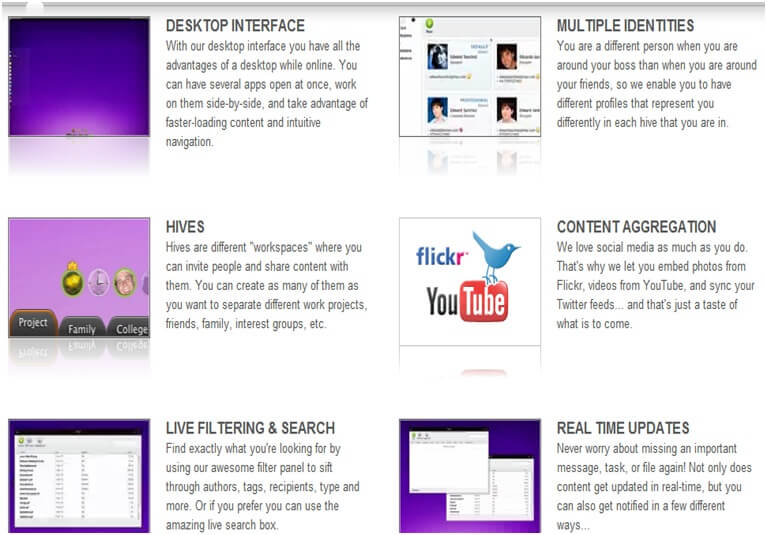 A far better desktop interface with awesome apps.
In kohive you have hives to communicate with people and share your documents.
You can get to know about your notification via stars.
Its integrated with iPhone and MAC also.
You will know about the instant messages through growl.
Startforce cloud computing operating system
Gives you 1 GB free for storage Has features like instant messaging so that you can remain in touch with people.
File sharing with specific or rather specified people. It's just like carrying your computer with you always.
Start force was one of the oldest cloud computing OS when it was called web desktops or web tops.
Lucid desktop cloud computing operating system
Your location is traced and your settings are made according to your local language.
However it supports adjustable Multi language.
Security: you are automatically logged out as soon as you close your browser.
Easy file management- uses drag and drop feature You can create our own application through JavaScript using Dojo toolkit.
You can become an administrator and limit the number of users on your web desk top.
You can limit the space each user can use and also their accessibility to applications and others.
Corneli OS cloud computing operating system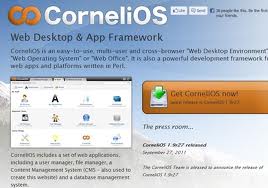 Similar to other cloud computing os.
Does not have any extra feature which makes it special.
Unable to compete in the cloud computing os market.
Provides CIOS API which will let you build your own application software.
ZeroPC cloud computing operating system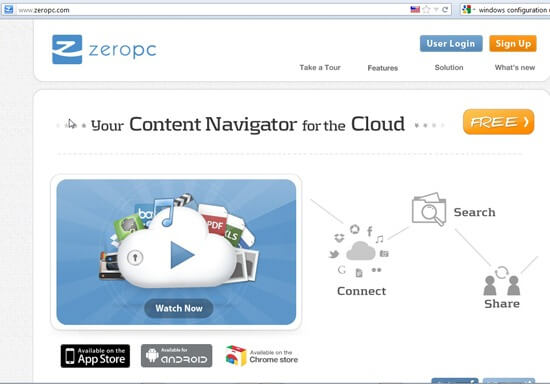 Gives you free storage and file transfer for limited time period.
You have to pay minimum of 10$ to use further and 70 cents daily for other apps.
ZeroPC gives 15 minutes only for a free account. zero PC is one of a competitor in cloud computing OS
ispaces cloud computing operating system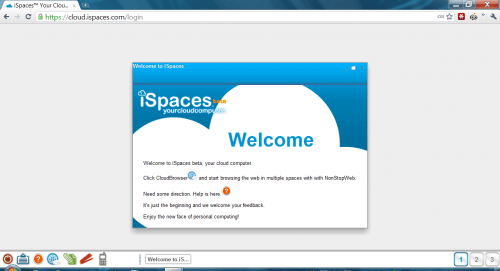 NonStopWeb – it is a service from ispace that makes it unique.
It resumes or Reopens our tasks – windows, tabs, browser instantly without loading delay.
Multi-user cloud computing OS providing browser within browser.
You can access google cloud through ispace browser.
Compatible with LINUX, WINDOWS, MAC
Windows4all cloud computing operating system
Apart from being a replication of desktop it is a Microsoft Silver light based virtual OS.
Applications like: RSS feeder, IE, video and music player, paint, notepad, games Not a very good opponent in cloud computing os.
Cloudstack cloud computing operating system
open source cloud computing operating system created by cloud.com using the vCloud, Amazon EC2 API.
It is developed by apache soft. Foundation.
It runs on java platform
This service is now on hold since 17th May, 2012
onlineOS cloud computing operating system
renowned as OOS.cc; made in java platform
similar to other webdesktops and does not include any appreciable and unique feature.
It can itself run any JavaScript software through reBOX panel.
Desktoptwo cloud computing operating system
Developed by sapotek pvt ltd. and was previously accessible through sabotek.com
it was given another name webOS You can create your own apps using several APIs.
Piston cloud cloud computing operating system
Developed in collaboration with the creators of rock space and Openstack, and chief architect of Nebula.
It is an open source code that is straightforward and secured method of OpenStack cloud.
It solves out the previous issues over storage.
It has nearly 1100 contributors and 80 companies
Google chrome os cloud computing operating system
It is a linux-based cloud computing OSAs manufactured by google it gives best security.
Security updates are installed only with a reboot.
You need not download them ecause its already running on the internet.
It's just like copying a file on your system from one location to another.
Google released its source code and named it as chromium OS.
Users can thus make changes accordingly.
However, Chrome OS will automatically install the updates but not chromium OS.
You can work on full-screen mode and other tasks can be controlled by a panel.
There are certain issues that need to be focused on: if you click on a word document then whether the local web application opens or the system application to preview it.
The same problem is with the .jpg file and many others. Also, media player and other software applications are integrated into chrome browser and Chrome OS.
Thus you can view you photos and listen music offline also.
Chrome OS takes 3 scores less storage (i.e. 60 times less space) than win7.
After the success of the widespread and renowned mobile operating system Android, Google also made its vision towards cloud computing OS so that it can take all the audience from other small companies.
Microsoft Azure
Microsoft Azure It is a Microsoft cloud computing OS giving platform as a service including software as a service too.
The OS is hosted on the Microsoft data centers.also Microsoft SQL azure is also significant and used in database designing.