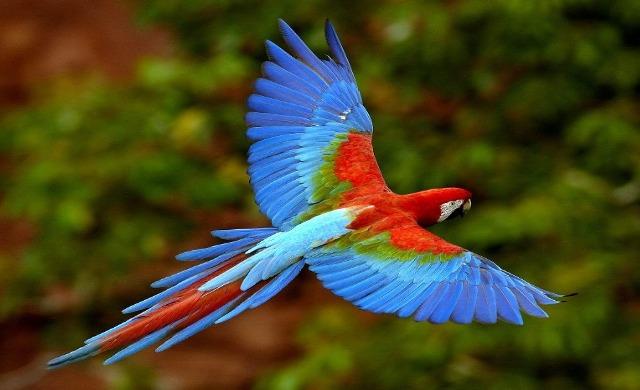 Find out Some useful knowledge about top most beautiful and amazing exotic birds In The World, Only a few animals on earth have capability to fly. But none of them are more skillful than the birds. Feathers is the most impotent for the birds, Their feathers help them to fly and keep warm. Some birds use their brightly colored feathers for display especially during courtship. In many cases, their fascinating colors are the reason many of their friends become endangered.
Some of them are below:
Bali Bird of Paradise: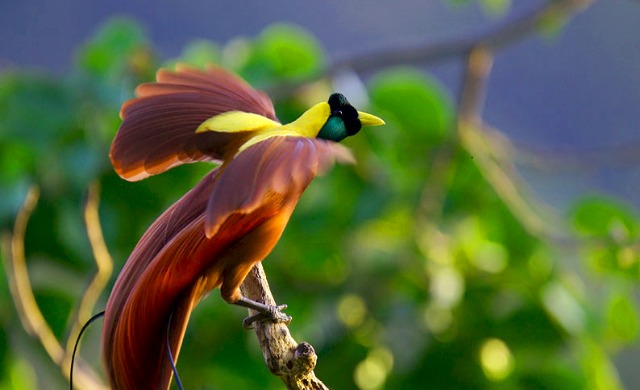 The birds-of-paradise are members of the family Paradisaeidae of the order Passeriformes. The majority of species are found in New Guinea and its satellites, with a few in the Maluku Islands and eastern Australia. The family has forty-one species in 14 genera. The members of this family are perhaps best known for the plumage of the males of the sexually dimorphic species, in particular the highly elongated and elaborate feathers extending from the beak, wings, tail or head.
Click here for read full article.
Gold And Blue Macaw:
Blue and gold macaw is a large South American parrot with blue top parts and yellow under parts. It is a member of the large group of Neotropical parrots known as macaws, They are popular in aviculture because of their striking color, ability to talk, ready availability in the marketplace, and close bonding to humans.These macaws are rare with a highly restricted range.
Click here for read full article.
Rainbow Lorikeet:

The rainbow lorikeet is a species of Australasian parrot found in Australia, eastern Indonesia, Papua New Guinea, New Caledonia, Solomon Islands and Vanuatu. In Australia, it is common along the eastern seaboard, from Queensland to South Australia and Tasmania. Its habitat is rain forest, coastal bush and woodland areas. Several taxa traditionally listed as subspecies of the rainbow lorikeet are increasingly treated as separate species.
Click here for read full article.
Golden Pheasant: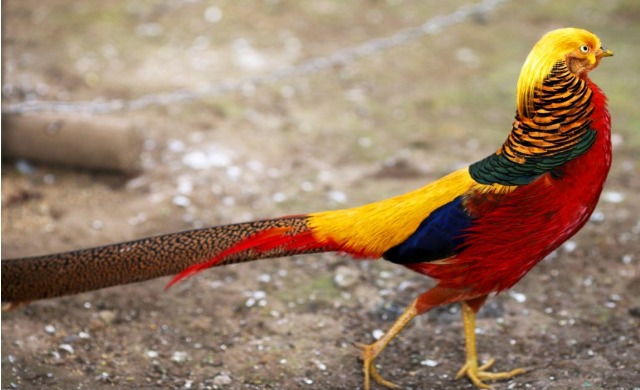 The golden pheasant or Chinese pheasant, is a gamebird of the order Galliformes and the family Phasianidae. It is native to forests in mountainous areas of western China, but feral populations have been established in the United Kingdom and elsewhere. In England they may be  found in East Anglia in the dense forest landscape of the Breckland.
Click here for read full article.
Peacock: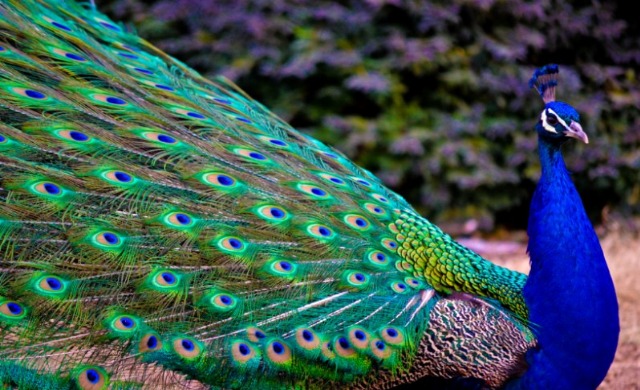 Peacocks are large, colorful pheasants (typically blue and green) known for their iridescent tails. These tail feathers, or coverts, spread out in a distinctive train that is more than 60 percent of the bird's total body length and boast colorful "eye" markings of blue, gold, red, and other hues. The large train is used in mating rituals and courtship displays. It can be arched into a magnificent fan that reaches across the bird's back and touches the ground on either side. Females are believed to choose their mates according to the size, color, and quality of these outrageous feather trains.
Click here for read full article.
Northern Cardinal:
They're a perfect combination of familiarity, conspicuousness, and style: a shade of red you can't take your eyes off. Even the brown females sport a sharp crest and warm red accents. Cardinals don't migrate and they don't molt into a dull plumage, so they're still breathtaking in winter's snowy backyards. In summer, their sweet whistles are one of the first sounds of the morning.
Click here for read full article.
Quetzal:
Quetzals are strikingly colored birds in the trogon family. They are found in forests and woodlands, especially in humid highlands, with the five species from the genus Pharomachrus being exclusively Neotropical, while the single Euptilotis species is almost entirely restricted to western Mexico and also in Baja Verapaz, Guatemala.
Click here for read full article.
African Crowned Crane:
The grey crowned crane is a bird in the crane family Gruidae. It occurs in dry savannah in Africa south of the Sahara, although it nests in somewhat wetter habitats. They can also be found in marshes, cultivated lands and grassy flatlands near rivers and lakes in eastern from the Uganda and Kenya, south to South Africa.
Click here for read full article.
Sun Conure or Sun parakeet :
The sun conure is a medium-sized brightly colored parrot native to northeastern South America. The adult male and female are similar in appearance, with predominantly golden-yellow plumage and orange-flushed underparts and face. It is commonly kept in aviculture. The species is endangered, threatened by loss of habitat and trapping for the pet trade.
Click here for read full article.
Toucan:
Toucans are members of the family Ramphastidae of near passerine birds from the Neotropics. The Ramphastidae family is most closely related to the American barbets. They are brightly marked and have large, often colorful bills. The family includes five genera and about forty different species.
Click here for read full article.
Turaco:
The turacos make up the bird family Musophagidae (literally "banana- eaters"), which includes plantain-eaters and go-away-birds. In southern Africa both turacos and go-away-birds are commonly known as louries.
Click here for read full article.
Atlantic Puffin: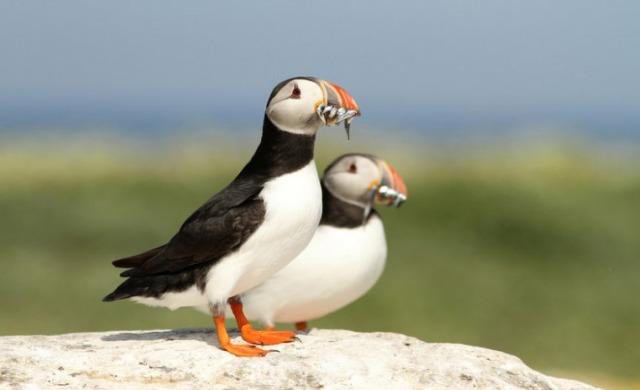 The Atlantic puffin, also known as the common puffin, is a species of  seabird in the auk family. It is the only puffin native to the Atlantic Ocean; two related species, the tufted puffin and the horned puffin, are found in the northeastern Pacific.
Click here for read full article.
Kingfishers:
Kingfishers are a group of small to medium sized brightly coloured birds in the order Coraciiformes. They have a cosmopolitan distribution, with most species found outside of the Americas. The group is treated either as a single family, Alcedinidae, or as a suborder Alcedines containing three families, Alcedinidae, Halcyonidae, and Cerylidae.
Click here for read full article.
Mandarin Duck:
The Mandarin duck (Aix galericulata), or just Mandarin, is a perching duck species found in East Asia. It is medium-sized, at 41–49 cm long with a 65–75 cm wingspan.
Click here for read full article.