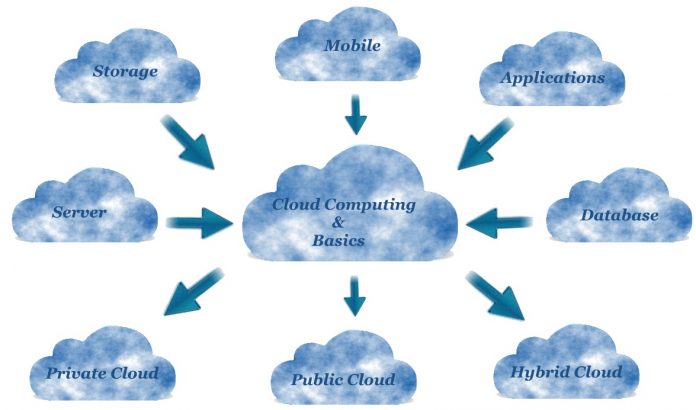 Cloud Computing and Its Basics, It basically involves hosting virtual servers online. Cloud Computing provides an easy and convenient way of accessing any computer applications irrespective of the location you are in or the device you are using. One can synchronize all the data from the PC and the mobile to the online cloud. And you can access these data from anywhere, anytime and from any device. Thus you can ensure safety of your data as well as you can have access to them all the time.
The main motto of cloud computing is to provide easy and reliable access to computing resources and various IT services. You must be using the cloud computing services from many years, but you never realized it.The famous Google Docs which is used for creating an online document is a popular example of cloud services. Microsoft 365 which is just like Microsoft Office is another popular online cloud computing tool.
By seeing the popularity of the technology, in the future the user will no longer has to download unnecessary software's and applications into the system. Instead only browser will be installed and through cloud computing you can perform each and every task online on the internet.
TYPES OF CLOUD
There are two types of Cloud i.e. Public or Private. A public cloud is that cloud which is available to everyone on the Internet. So, any person can create an account in public cloud service providers. There are few providers which provide free of cost sign up but limits storage space up to some GB's which can later be extended by paying some extra bucks.
The common public cloud provider services are: Amazon Web Services, Dropbox, etc. Whereas the private cloud is limited to specific number of people. So, only a limited section of the people can have access to private clouds. Before choosing the cloud computing service provider make sure it offers all the security features or not. As it is quite a risky business to backup all your data online.There are various cloud computing security issues. So, always choose a reliable cloud computing services which can fully guarantee you safety.