Bugatti Chiron, the world's fastest and most expensive car, unveiled at Geneva motor show WITH a top speed in excess of 420km/h, no other car on sale today comes close. But don't expect to see one on the road soon. Price: $3.8 million plus taxes.
Firstly that the new Bugatti Chiron is so head spinning lees fast that it renders you pretty much dumbfounded but also that from the very first moment you pin the throttle you have complete confidence in this cars traction its ability to transmit 1479 horsepower an eleven hundred and eighty foot pound with impunity it's an early peek at this cars quite extraordinary abilities so much, Just let read why it gives you the confidence to do it something else , don't want to say there's so much going on with this thing but mostly is that it isn't disparate parts  it's all together so you expect to just be blown away by one thing there maybe get diverted  off by another but it's like the whole thing is just as one and that's bloody hard to do with a car with this much  power and weight to give it that level of just feels cohesive and it feels like you could do anything with it.
Sounds really wrong but it feels like a normal car and I mean that in a good way because it feels extraordinary in what it can do but it feels normal in that you feel like you can operate it so you're not just this horrible weakest link you're actually empowered to try and enjoy., you can actually think about not just marveling on what it can do but actually exploiting it which is mad and love, At this stage this is a car that  gives you all the tools to utilize its performance that is unprecedented  in so many ways remember this  cars  8-litre w16 quad turbocharged engine produces 1500 PS or 1479 horsepower at 6700 rpm and eleven hundred and eighty foot-pounds from two to six thousand rpm key to that amazing accessibility is the two-stage turbo charging below 3800 rpm all exhaust gases are fed to  just two turbos for that immense lowdown talk then the other pair of turbos join in to build towards the full 1500 PS get your head around this  it does nought to sixty two in less than two  and a half seconds not  to 186 miles an hour in under 13.6 and it is electronically  limited to  261 miles an hour Basheer on drive-thru a seven-speed dual-clutch box that's a staggering speed and smoothness imagine the forces at work and yet the shift has such effortless precision of course the Charon is  four-wheel drive featuring an Edith in the rear axle which help you gassy  create its stated aim a rear-wheel drive feeling tires a Michelin Pilot Sport cup 2 covering the details of the  sheer on here is impossible but you need to know about the new carbon-fiber monocoque with lmp1 levels of rigidity  the adoption of continuously variable dampers with ride height  control active Aero and the incredibly effective air brake and of course the various driving modes which are also new there's comfort orientated eb mode the stiffer lower on the table auto barmal highway mode and the ultimate handling mode which dials the ESP right back to allow the driver to experience that the rear driven balance to full effect but most of all you need to hear and see the ground only the weather would play ball the way for what feels like is subscribe to Sherrod southern Europe it does library play.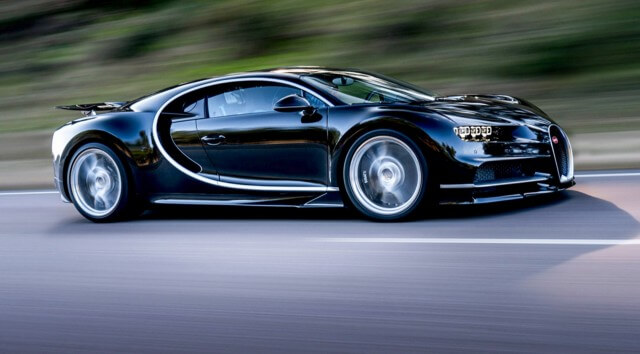 It's really  difficult obviously the performance dominate, it's like the performance is charting new territory that everything else has been brought up to the same level so the surprise other than this shock of the performance is that everything else matches our braking  grid Allen the balance is really good the whole car engine operating of this completely different level so talk a little bit about  steering before and that is coming the strike see because it lets you read the car which is really fast you can lean on  the front end you can just pitch it in the borders of feel it pushing back at you and then what's really cool is where you're  in the middle of the border  you can get on the throttle early there so much traction  but  it feels like the cars turning and that you're  driving on the outside rear wheel  some a whole pile farmers that getting up there and it feels like it on the edge of sliding,  Feel that sense of agility which you get with its part much more some aggressive the way it turned into hormone is get power get empowered and the pilot is going to the outside rear wheel houses here in particular danger simply as you would not expect their food and water activity and control in this thing Wow really good pedal feel, means there are tactics results and the air brake really  help with a feel through the public praying yeah real attention to detail the same Hey of this chart  but you just think of it as a number start the scene though the brain steering fantastic politics  nameless aren't really automatic supplement for going on in the car that it feels more magical that it is so seamless and you want to lean  on it you want to push it the body control the way deals with everything while an absolutely assertive movement how impressive when you  fly  the seed attraction braking ability the balance it gives you slightly ridiculous feeling of complete invincibility.
Fast facts: Bugatti Chiron
Price: About $3.8 million plus taxes.
Engine: W16 (two V8s mounted back-to-back)
Turbochargers: Four
Power: 1103kW/1600Nm
0 to 100km/h: Less than 2.5 seconds
Top speed: In excess of 420km/h
Weight: 1995kg
Probably slightly dangerous thing elf in check something's driving this car a lobbyist having the discipline to realize how quick it will go what it's capable of but it is still subject to the laws of physics so you need to think about brake engine.