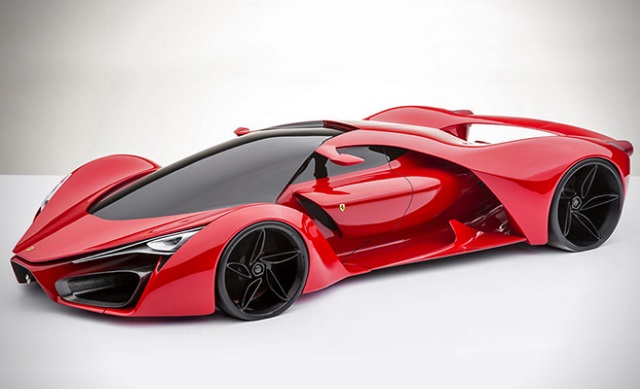 The one of the most hottest and Future Super car in the world Ferrari F80 is design by Adriano Raeli, The stunning styling and bodywork some more is below
Powered By:
Hybrid Drive-train pairs a KERS system.
Engine Type:
Iconic V12 in favor of a 900 horsepower twin-turbo V8 setup (paired with the 300 horsepower KERS system).
Weight:
1,763 pounds.
Speed:
62 mph in just 2.2 seconds.
Top Speed:
310 miles per hour.