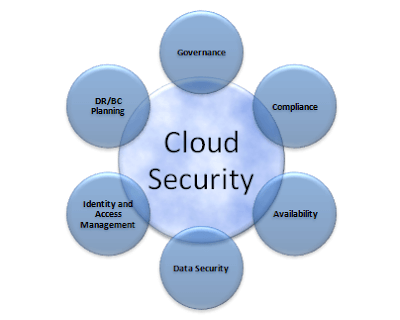 Cloud Security – Cloud Computing has become increasingly popular in recent years as businesses look for convenient ways to store more and more data. By nature, cloud computing posed certain security risks from the beginning. Efforts are already underway to boost cloud security; driven partly by cloud computing services wanting to make the service more secure for their customers. While there are different computing technologies and capabilities accessing "the cloud," the fact is that the same basic technology is being used. With more people accessing information stored on a remote server, cloud security is a natural concern. Can you really trust your cloud security company?
Consumer-driven Security Efforts
Once cloud storage companies started cropping up, it was only a matter of time before security would become a top priority. In order to keep their customers happy, reputable cloud computing companies are taking the initiative to boost cloud security by taking more steps to check for viruses and prevent attacks to your stored data. As with any technology available to businesses, it just makes sense to respond to the demands for tighter security. On an economic level, cloud-based technology is an cost-effective way to keep expenses at a minimum without sacrificing security.
Regulatory Compliance
Function comes first, often followed by regulatory compliance. The National Institute of Standards and Technology recently released its first report on cloud computing. The draft document provides a definition of cloud computing and some level of guidance for businesses considering public cloud services. This is just the initial steps towards establishing some type of industry guidelines, but ultimately it will be up to the vendors offering access to cloud technology to lead the way.
Establishing Trust
Ultimately, it may come down to establishing trust with your vendor of choice. Since companies providing access to cloud storage base their business on their reputation, it just makes sense that they will make efforts to make the technology as safe as possible. Steve Orrin of Intel suggested that cloud security is based largely in establishing trust with the vendor providing access to the platform. Orrin suggests that trust can be established by cloud security providers in the following ways:
• Providing visibility for compliance and audit
• Using uniform security methods
• Using trusted hardware that includes hypervisor or virtual machine monitor to allow multiple operating systems to run more efficiently
Understanding the Risks of Cloud Storage
Data stored on remote servers is especially attractive to hackers, as evidenced by a recent series of attacks on United States banks via cloud servers. While the motivations of such attacks seem to vary, it proved to be interesting how these attacks were handled. For the most part, everybody came away from these attacks unscathed; including bank customers. Cloud storage does have some risks due to the nature of the technology, but understanding these risks is an important step in developing effective security strategies.
Greater Security with Managed Cloud Services
Managed cloud service allows users to have a say in building their cloud environment. Cloud experts from your Cloud Service Provider (CSP) take care of the administrative duties. This takes care of things like firewalls, acquiring high security modules, firewalls, and monitoring for nasty things like viruses. When it comes to security, a managed cloud service does cut down on IT requirements. Even though cloud technology on a widespread level is fairly recent, managed cloud services tend to have more advanced security protocols to protect their infrastructure. Additional security benefits of going with a managed cloud service include:
• 24/7 customer service support
• Connections to allow secure remote access
• Protection from attempts to breach your data by unauthorized users
• Greater encryption using leading technology
• High level integrations to protect against unauthorized intrusions
It is important to realize that most reputable cloud storage companies understand the inherent risks with the technology and are making serious efforts to ward off attacks and keep data safe. Any company providing access to cloud technology is aware of the security risks involved with this technology. The good news is that a reputable company is well aware of these risks and is likely to make every effort to maintain security. Cloud security will continue to grow and become more reliable as the technology itself matures.