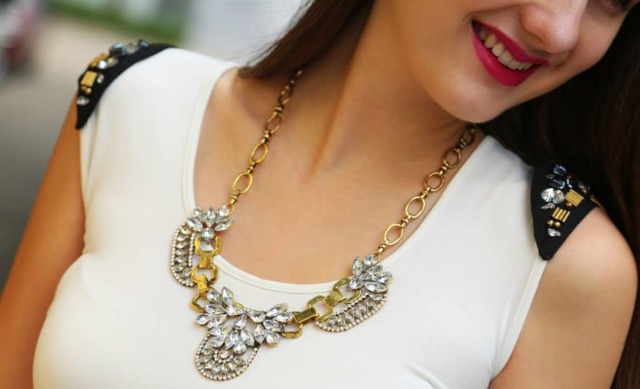 There is nothing that makes women happier than a lovely piece of jewelry.
If you are wearing a right piece of jewelry then it can enhanced the overall look of your dress. There's no other piece of jewelry that can transform your look more than a trendy piece of jewelry. Ifyou want to be fashionable and trendy and want to be in the heart of the event, then a trendy piece of jewelry is a must-have. In this article you are going to read about some of the most fashionable and trendy jewelry styles .
Faux and Real Pearls:
If you are looking or a classy look then there is no better choice than pearls. They are popular for many centuries for their unique look. This season pearls are in fashion whether they are real or faux. They have become a huge fashion trend and you can have them in many colors and shapes. They can be combined with gold and other metals for a dazzling look. Some designers have even used them with diamond. They can be in your ring or at the end you're your long necklace, clustered as charms around the wrist or dangling from ears.
Statement Necklace: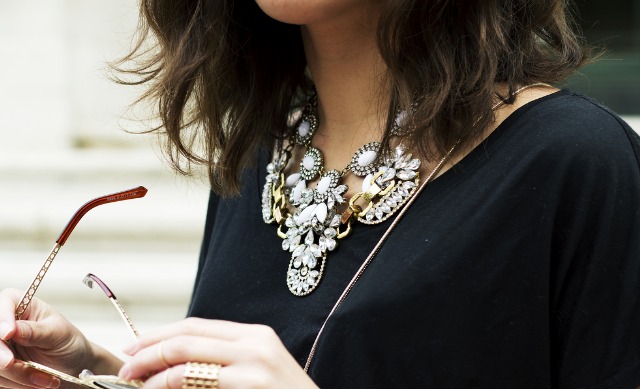 Statement necklaces are perfect to be worn on any occasion and can create a striking look if you pair it with solid or neutral color clothing. This summer there's little bit of change in statement necklace and they have gone bigger and bolder with massive stones and chic design.A blend of metals like gold, silver and bronze can will be in the limelight this season. Tribal designs are in past years and you should try to go for a statement necklace that is inspired by African tribes. Pernicious and semi-precious stones are all in and you can create great impact on others with them.
Huge Hoops and Chandelier Earrings:
Summer season is all about making your jewelry noticed in the crowd. Wearing a huge hoops and chandelier jewelry is a great way to do that. They are very versatile, trendy and extremely stylish. This summer bolder, bigger and glitzier, seems to be the motto of jewelry designers.  Hoop earrings that are 2 to 4 inches long with diamonds inside and outside are in fashion. They can be worn of different types of outfits such as party dress, tanks and on various sorts of occasion whether it is casual or formal. If you want to have an elegant look then you should go for stylish chandelier earrings. They are popular with color palettes like reds, greens, pinks and yellows can give you a glamorous look.
Cocktail Rings:
You can't ignore your hands when you are looking to buy trendy fashion jewelry. A cocktail ring is in fashion as well as makes your hands look extremely attractive. A cocktail ring with multi-color stones and funky designs are a latest rage. There are many online stores where you can buy this amazing looking fashion jewelry .