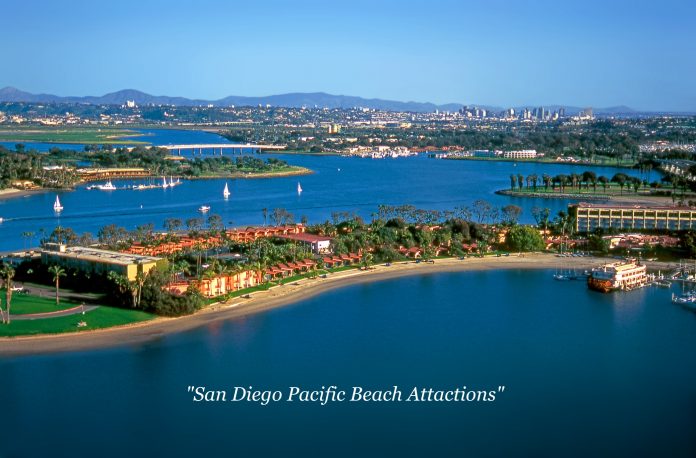 The city of San Diego is easily one of the most famous tourist destinations in the US. This city has a large expanse of beaches, all-year warm climate and is famous for its historical sites. These are some of the reasons top San Diego attractions have continued to draw people to the city like a magnet. In terms of location, San Diego is on the west coast of America and shares a border with Mexico. Like most parts of California, the city of San Diego has a sunny climate. The winters are mild and snow is very rare in this west coast city.
For most visitors in San Diego, a day at the beach is the classic way to enjoy the city. Some top San Diego attractions include the Pacific Beach, the Coronado Beach and the Sunset Cliffs. Tourists to this city can surf on these beaches, walk around or just chill on the beach.
Tourists who are interested in history can simply visit the Cabrillo National Monument. This place is named after a Spanish explorer named Juan Rodriguez Cabrillo who is reputed to be the first European to visit the present day San Diego. The Cabrillo monument will offer visitors a lot of valuable information on American history. It will also shed more light on the origin of San Diego as a city.
Other places of interest in San Diego are the Balboa Park and the Old Town San Diego. The Balboa Park is a great place for sight-seeing and visitors to this place need to come with a good camera so that they can take pictures. On the other hand, the Old Town San Diego is a great place to get a bite of Mexican food and drink some fresh margaritas. People who want to do some shopping can simply go to the Gaslamp District. All the popular shops, restaurants and hotels are located in this vicinity.
Finally, visits to the San Diego Zoo and the popular Sea World will complete the San Diego attractions experience. You can find them both on the San Diego City Pass. San Diego is definitely a popular tourist destination. The places discussed above are some of the reasons tourists will keep flocking to this great American city.