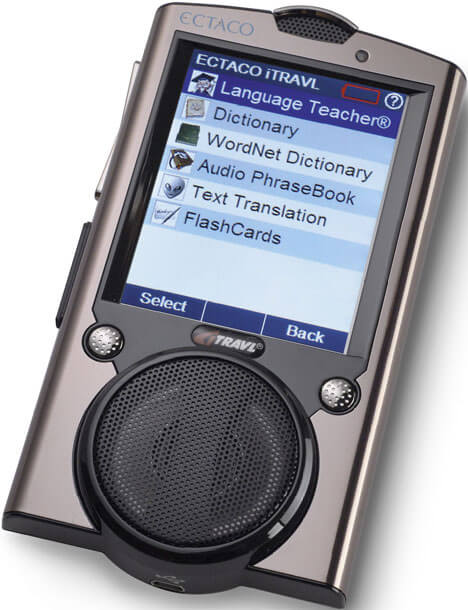 Foreign guide and foreign language audio translation technology Ectaco iTravl Multilingual Communicator
Whenever you desire to go abroad, what essentials package you keep in your pockets or bags? Now, for providing relief during visiting to any foreign country, a new special Ectaco iTravl Multilingual Communicator has been invented. After adopting this language communicator, there will be no need to acquire limited phrase-book of foreign language.
Particular Translation Technology:
This particular translation technology is added with feature of speech recognition, speech synthesis technologies and human voice narration. It is new modern gadget, that's why it provides modern and instant way to translate any foreign language. In reference of its working, this particular Multilingual Communicator work as, you just speak a sentence into Ectaco iTravl and so instantly, it will give an audible translation, in any foreign language that you wish to hear.
During Roaming or Touring:
During roaming or touring in foreign country, this special gadget will help a lot because this Multilingual Communicator can be used as a reverse translation technology for understanding any local language of foreign destination along with by the assist of this gadget, you could get a way to understand the conversation of foreign language easier and joyful.
Major and new features:
Major and new features that have added in this gadget like high-resolution touchscreen display, built with language teacher system, 5 linguistic games that make easy to learn the basics so speedily, assemble a Fodor's Travel Guides which give information about the great restaurant or hotel of 50 famous destinations of more than five continents. Including it, this gadget has been equipped with CIA World Facebook and Mp3 player to get entertainment.