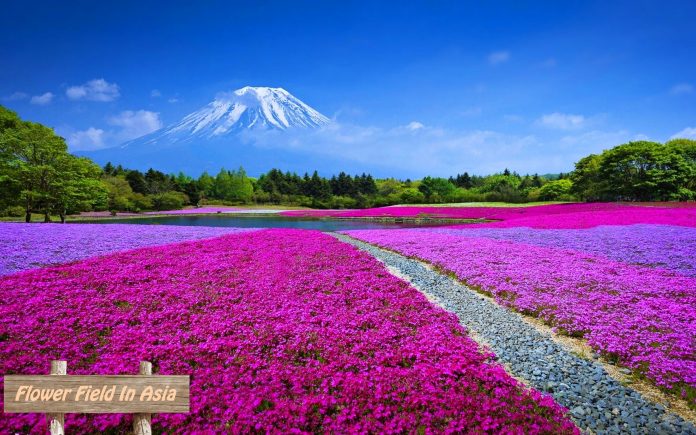 At full blossom, flowers shine with vibrant colors and are full of splendor from afar. While the intricate details of their petals and hues make each single stalk of flower very attractive, it is by the mass that often adds beauty to nature's scene. We share with you the different beauty worlds to look out for in Asia.
Furano, Japan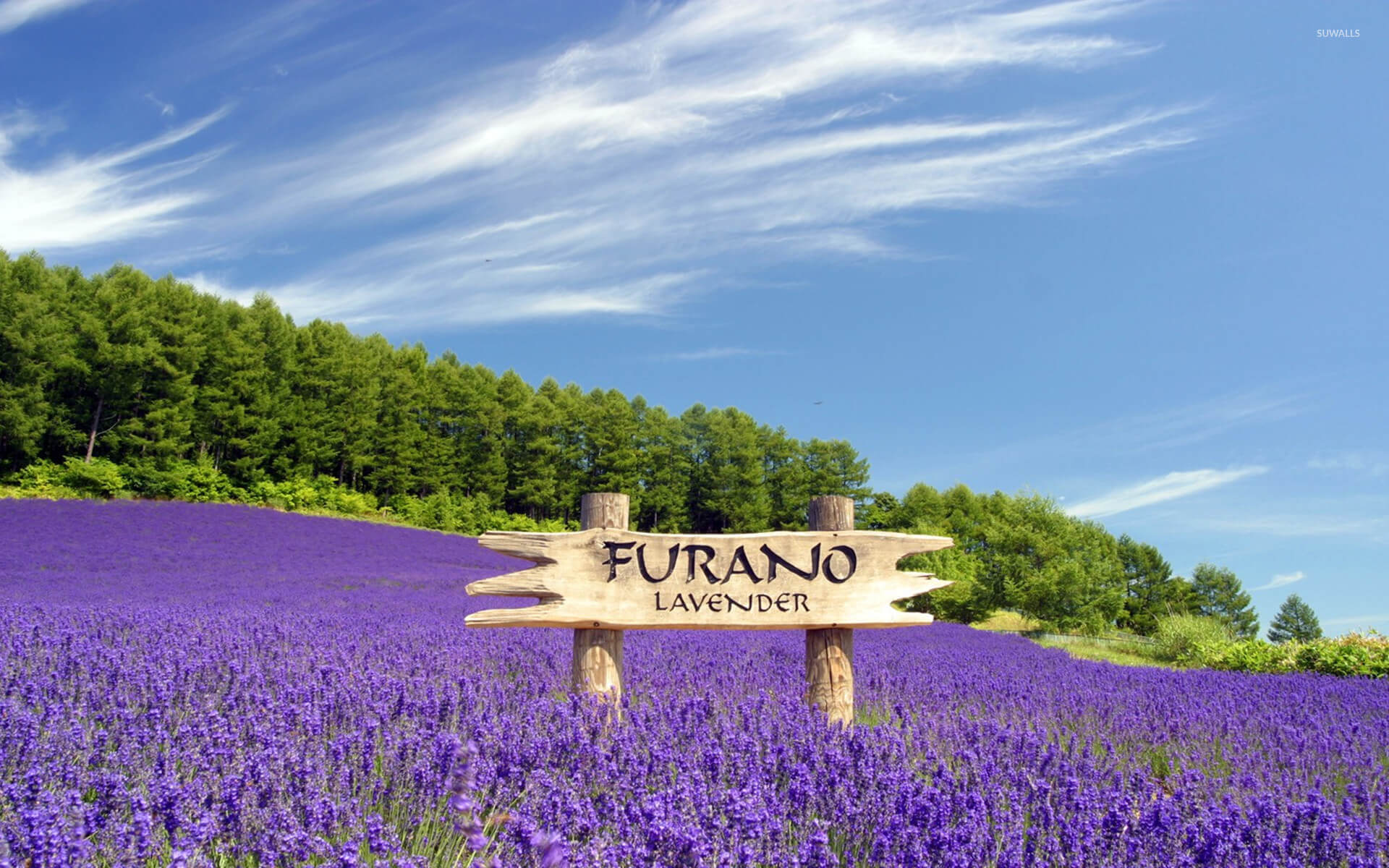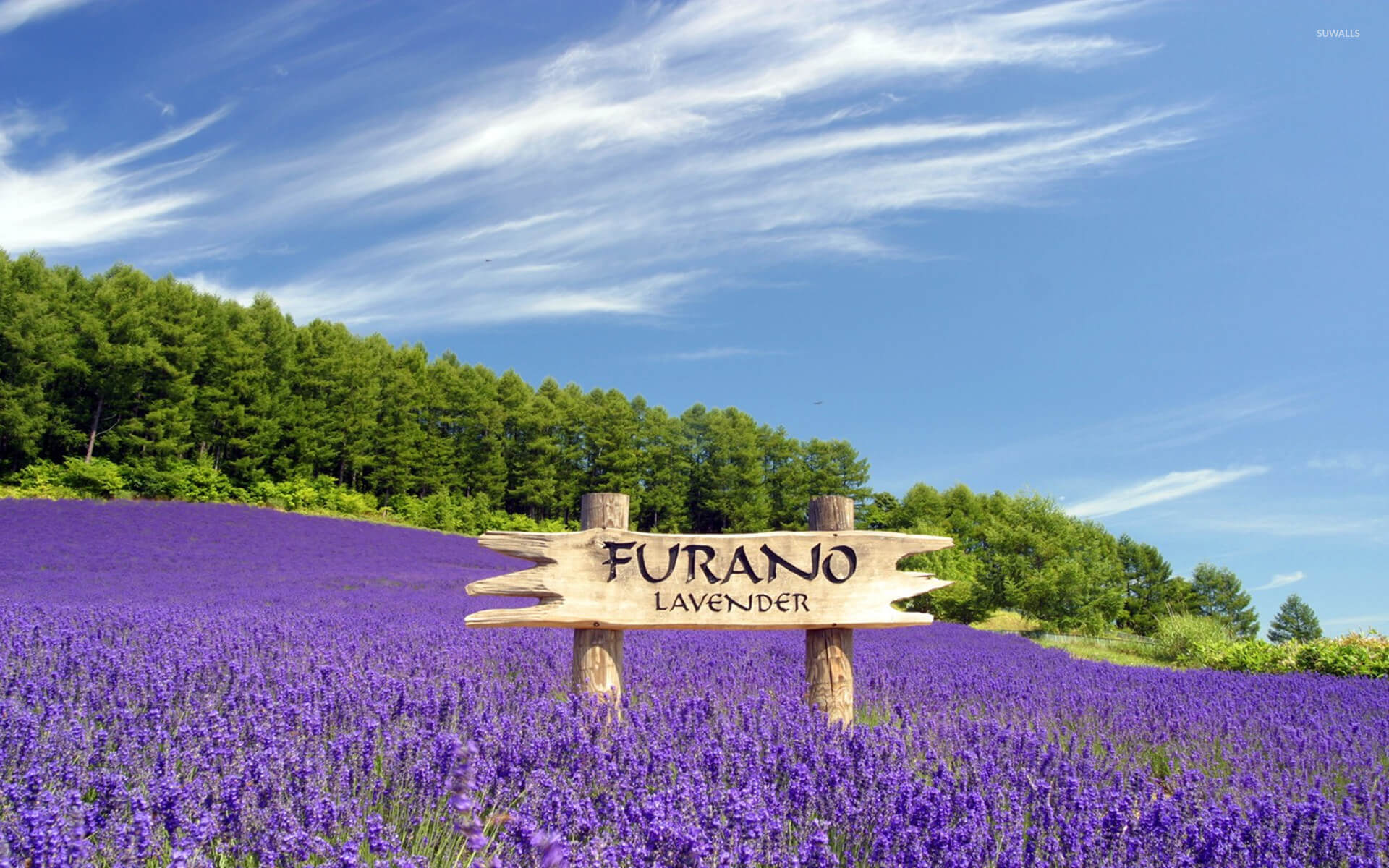 Among the many species of flowers, the lavenders of Furano are the most popular attraction among travelers. Many come to admire the full blossoms every July. It is also during this period that many festivals are held. Travelers can go to Tomita Farm to look at other species of flowers like poppies, cosmos, spider flowers and so much more. These different flowers have their own period of full blossoms too but the lavenders are usually the ones that get the most attention. Travelers can also go to other fields like Shikisai Hill and Saika Farm to look at more varieties of flowers that bloom at different times of the year.
Jeju Island, Korea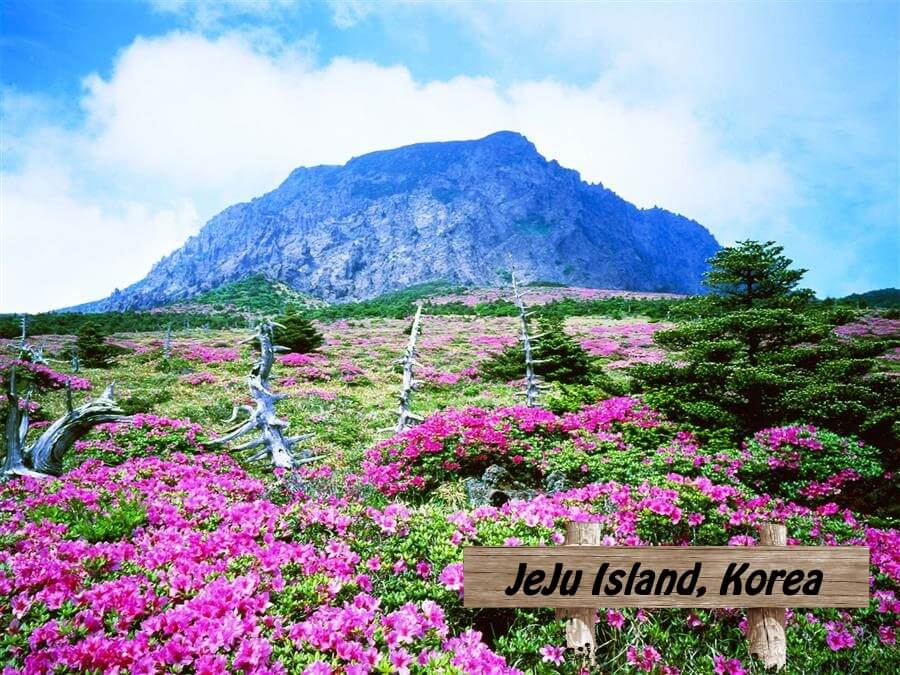 In the scenic island of Jeju, a stunning field of yellow rape flowers adorns the land. Many travelers flock to Jeju not only for its great sceneries but also to catch the full blooming of the bright flowers. The rape flowers are also known to be celebrated by having a festival, where people come to participate in activities relating to rape flowers. From photography to drawing contests, the 3-day festival celebrates the amazing full blossom of these flowers. Rape flowers in Jeju are also known to have its fallen petals used for bio diesel and its seeds for salads.
Doi Mae U Kor, Thailand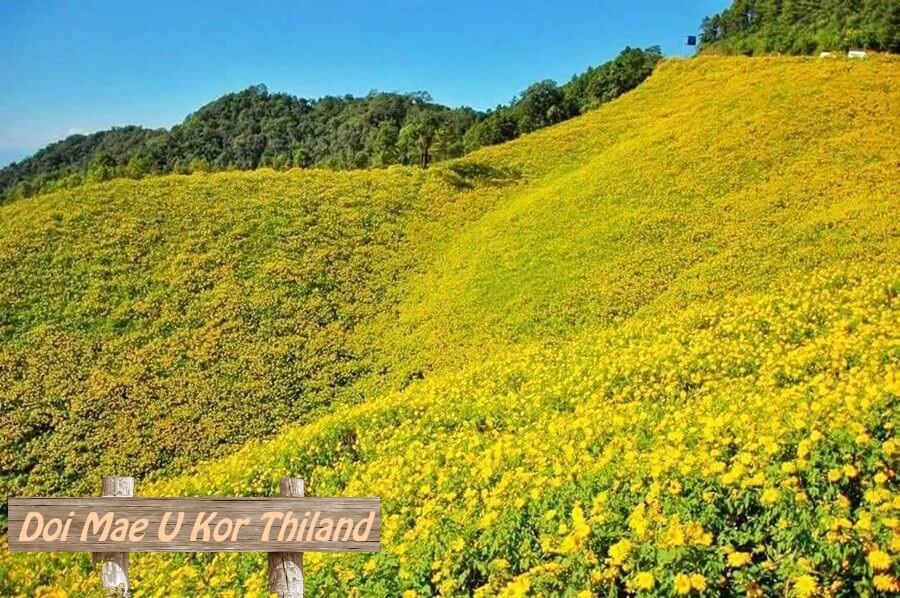 Away from the chaotic streets of Thailand, a blanket of Mexican sunflowers spreads on the green pastures in Mae Hong Son Province. The hills of Tung Bua Tong are covered with rich blossoms that attract massive numbers of travelers every year. These wild Mexican sunflowers spread over a thousand acres of land, giving colorful scenery from the top of the hill. The best time to catch this view is November and early December, where travelers will be embracing the winter winds as well.
Moc Chau Plateau, Vietnam

Moc Chau is tucked away in the north western corner of Vietnam, where its lush fields grow richly in sunlight. Hills of tea plantation and dairy farming are part of the lifestyle in this area with its slow-paced living and laid-back culture. Travelers can find different flowers like poinsettia and plum flowers but the favorite feature is the peach blossoms that arrive during the early winter season. These flower fields lie side by side with landscapes of tea plantation. Travelers can also enjoy the calmness of getting close with nature, as they gaze over the plateau of tea cultivation and paddy fields.
Fuli Township, Taiwan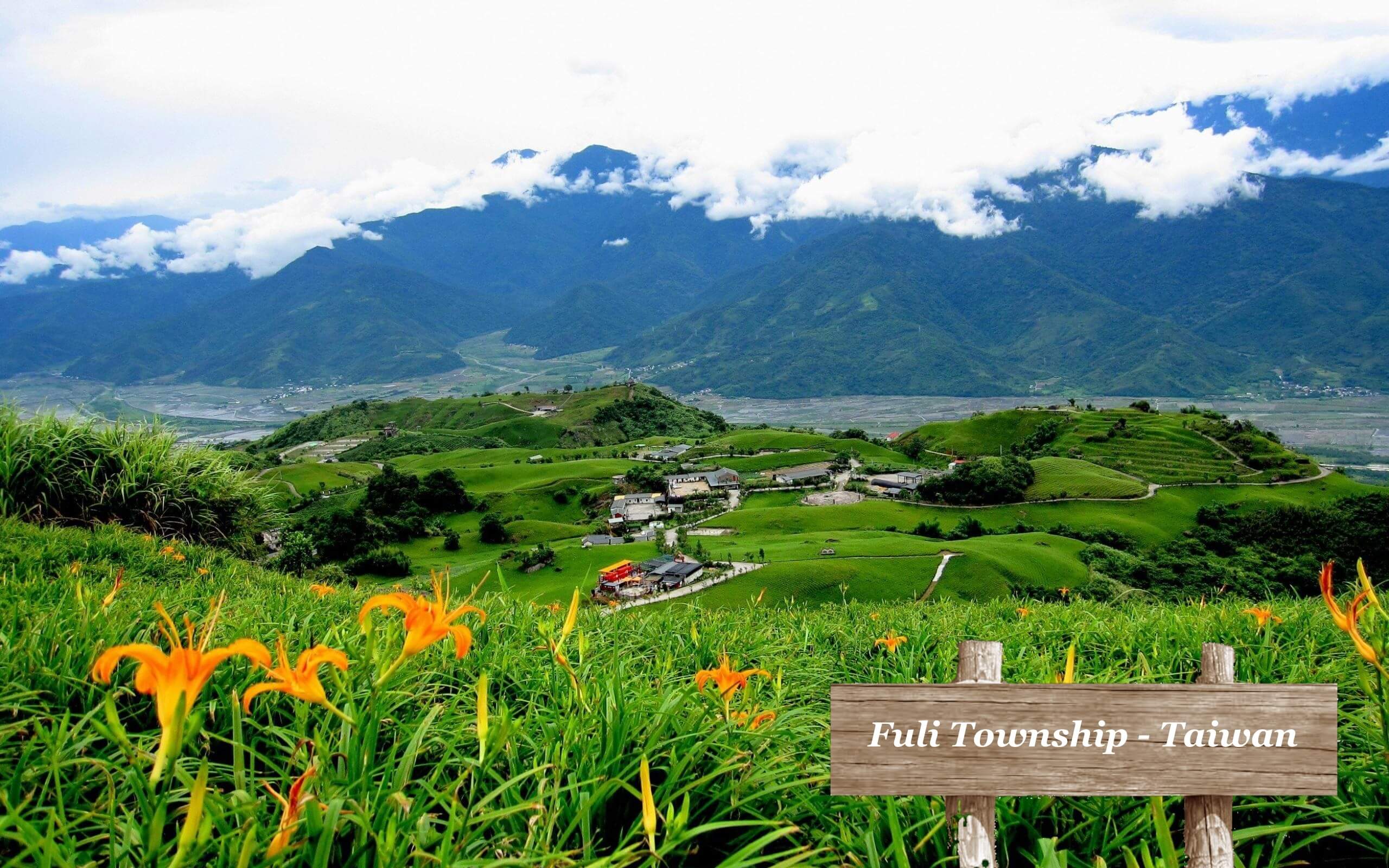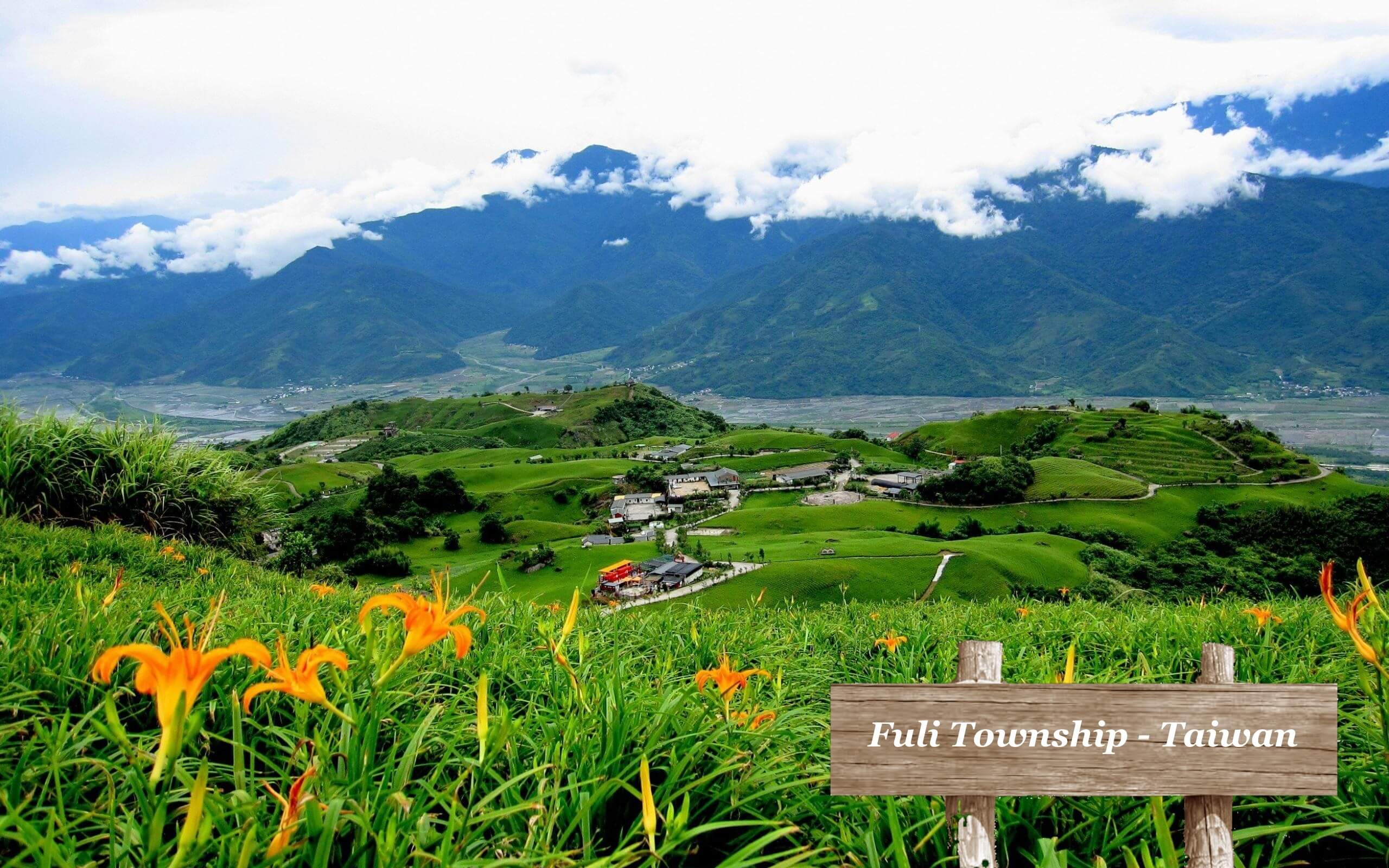 A field of golden needle flowers covers Sixty Stones Mountain in Fuli Township. At an elevation of 800m above sea level, these flowers blooming brightly between August and September turn the green pastures into a lively wonderland. Travelers can also visit during the winter period, where the rape seed flowers steal the spotlight as they bloom beautifully over the hills. Sixty Stones Mountain offers more than pretty flowers, the uneven heights of the terrain that combines colors and texture make this place a striking scene of nature. It can get rather busy during the weekends, so travelers can try beating the crowd by arriving before sunrise!