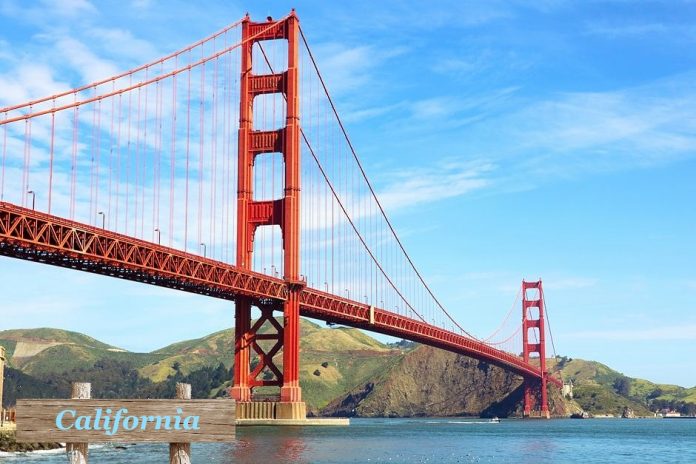 Top Things to do in California – From Hollywood's glitz and glamour to the luxurious lifestyles of celebrities, California is also a place for a great time of enjoyment. Travelers can find themselves in awe of amazing geographical beauties or take on the endless rides in amusement parks. Pamper yourself into a getaway of excitement where time ceases to exist as we tell you the places you can't afford to miss.
Make a trip to Lake Tahoe
North Lake Tahoe
Admired for its beautiful scenery of blue and green, this lake lies near the border of California and Nevada. At the stretch of 35km by 19km, Lake Tahoe is split into two (North and South) for different environment and types of activities. Travelers can enjoy a good time of winter sports like skiing, snowboarding and snowmobiling. There is also a ski resort for you to stay for a full experience of Lake Tahoe. For a time of less adrenaline, take a walk through Thunderbird Lake Tahoe, or the Tahoe Maritime Museum that share the history of Lake Tahoe. Fishing is also available if you simply like to enjoy the view of Lake Tahoe.
South Lake Tahoe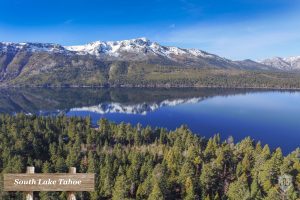 Down south of the lake, activities that occupy the clock awaits. Cycling and hiking trails lead you to breathtaking journeys by day while rolling with luck at casinos entertain you by night. Don't forget to have a good splash at the lake with various water sports. Speed boat rides are at Zephyr Cove are also available for a good rush of adrenaline. Enjoy a good time family fun with ice-skating and bowling too. Children can also let loose with the enjoyment from arcades to hot air balloon rides. You might want to consider staying over when you know you'll never finish all the activities in a day.
A walk with nature in National Parks
Yosemite National Park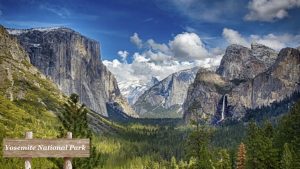 Explore California's natural beauty with decorative land-forms and the attractive gardens of diversity. The Yosemite National Park is a landscape of nature's secret offerings. It spreads across the area of Sierra Nevada Mountains. With majestic waterfalls, irregular shapes of domes, valleys and glaciers that take residence let Yosemite National Park unfolds into an exotic scene of natural adornments. And if a day at the park isn't enough, there is always lodging and camping ready for you to spend the night over.
Death Valley National Park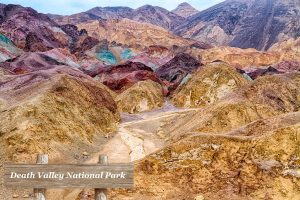 Covering over three million acres of space, the famous Death Valley spreads across the land for millenniums is literally a hot spot to be. A trip from Saline Valley towards the desert also features an encounter with the hot springs too. Other than the desert watch, there are also attractions like the Rhyolite Ghost town and Ash Meadows National Wildlife Refuge to stop by. California's parks bring you a spectacle of nature's wonders not to be missed.
Stargazing at the Griffith Observatory
There is so much to do and so little time when it comes to Los Angeles, every direction is an attraction. Drop by the Griffith Observatory at East Observatory Road, it is free of charge to the wonders of astronomy. Take a chance to see the outside world through the telescope and learn about the stars of our sky. The Griffith Observatory consists of many exhibits like the Wilder Hall of the Eye that illustrates human observation in the sky, the Ahmanson Hall of the Sky that shares understanding of our connection to the moon and Sun, and the W. M. Keck Foundation Central Retunda that exhibits science and mythology. The famous 12-inch Zeiss refracting telescope is also open to public to observe the skies above us.
Catch a play at the Old Globe Theater
Proudly called "America's Finest City", San Diego the second largest city of California offers an indulgence of fun and good experience. For the arty travelers, the Old Globe Theater is a center of attention that draws big crowds annually. Found in the famous Balboa Park, the Old Globe Theater has three special theaters, namely Old Globe Theater, Sheryl and Harvey White Theater and the Lowell Davies Festival Theater that is found outdoors. The Old Globe is a leading organisation for America's theater movement. Audiences can gain a better insight through the many seminars and workshops held. A place where the revival of the old English scene is showcased, the Old Globe Theater proudly presents many plays from everywhere, including the annual Shakespeare Festival.
Savour the culture in Napa Valley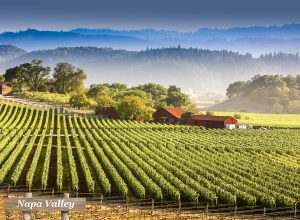 If anyone has heard of the word "wine", they would have heard of Napa Valley as well. Famous for its vineyards and excellent wines, Napa Valley is the place to be. Its name is also known as "the land of plenty", where an abundance of natural life is found. Travelers can take on wine tours and find accommodations in the area. Wine lovers are in for a treat with over 400 labels to discover in the wineries. Napa Valley also offers a view from the top with hot-air balloon trips, overlooking the lands of harvest and serenity. It also allows travelers to enjoy outdoor activities like biking, golf and even paintball. Napa Valley offers a beautiful escape for travelers who seek a carefree moment of getawa
Visit The Big Sur in Monterey
The Big Sur up in Monterey, Northern California has a spectacular view of the ocean. During migration periods, animals like California Gray Whales and Monarch butterflies are here to stay. There is the Monterey Bay Aquarium that sees a wide diversity of marine life. Meanwhile, bird lovers can find the legendary gold eagles and the noble bald eagles that reside in Lake San Antonio. If not, take a walk by the shore or have good surf's up time at Pebble Beach. Pebble Beach is also known for the scenic 17-mile drive which is worth the trip. The Big Sur is definitely filled with many scenic views that will constantly take your breath away.