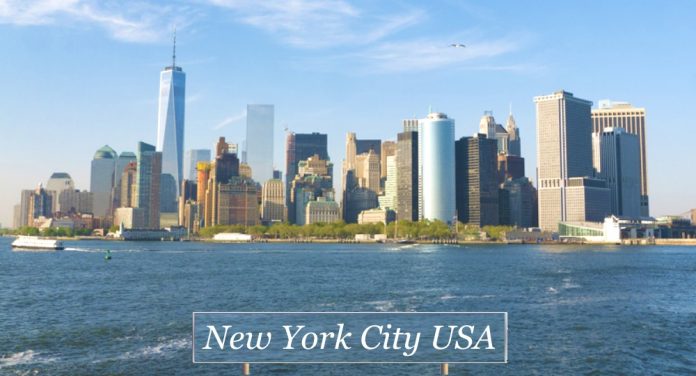 If you're a true blue shopaholic, New York City is about to make your wildest dreams come true. From past season designer goods sold at a fraction of original prices to thrift shopping, NYC buzzes with energy, creative spirit and fast-paced living. Get swept from street to avenue by the perpetual wave of pedestrians. Whether it's world famous shops and shopping districts or the trendy and fashionable, New York City is surely a Mecca for shopping. Get ready to work that plastic as we highlight top places to shop in the Big Apple.
Luxury Shopping in New York City
Fifth Avenue & 57th Street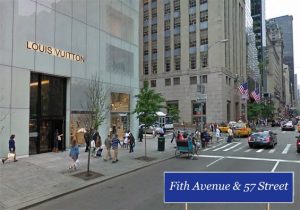 Who never heard of Tiffany & Co. and Louis Vuitton. These are the luxury retail giants that reign supreme along the famed 5th Avenue and 57th Street. Flagship stores of mainstream retailers such as Banana Republic line the acclaimed shopping street. Known as the cross-roads of world, sophisticated luxury brands radiate from these center while established grand department stores the likes of Bergdorf Goodman and Saks are the mainstays of 5th Avenue. Stroll along 5th Avenue and 57th Street to soak in the atmosphere even if your budget doesn't allow for more than a wishful glance.
Madison Avenue
The shopping mecca for all things designer, Madison Avenue runs from 57th to 79th Street, boasting only the best and most expensive retail real estate. Take a walk along the ultra luxe shopping strip and you'll find the ritziest designer boutiques such as Armani, Valentino and Barneys New York where the fashion conscious New Yorkers shops. Do not be intimidated by the sky-high price-tags and glamour of this shopping strip. Most luxury boutiques along the shopper's mile will be more than happy to have you stop by only to browse their collections, and should you be lucky, chance upon a bargain in the racks! The architecture of these retail boutiques are also a must-see such as the striking revamped mansion that houses the Ralph Lauren boutique on the 72nd Street. High-end and uber stylish, Madison Avenue and its extravagant glamour makes it an unrivaled shopping district of the world.
Mid-Range Shopping in New York City
SoHo – NY
Short for 'South of Hollywood',the trendiest shopping can be found in the vibrant interesting shopping district of SoHo. Chain stores, galleries and boutiques sit in the lap of chic stylish surroundings. Cobblestone streets, and elegant cast-iron buildings that once housed artists, gives the neighborhood that recognizable creative vibe. Buy original artworks direct from the artists themselves along high-traffic streets, shop at the commercial lanes with brands such as Levi's, Guess, Desigual, Top-shop and Swedish giant H&M, or pop by the Pearl River Mark Chinese Emporium for traditional Chinese silk dresses or teaware. For the advante-garde, unique boutiques along Prince and Spring streets will be right up your lane. However, visitors should take note that most shops and galleries are closed on Mondays.
Union Square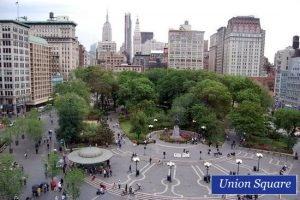 The antithesis of its long-forlorn self of the past, the Union Square is now a mega shopping area with brands such as Forever 21, Designer Shoe Warehouse and Nordstrom Rack, while Barnes & Noble now occupies the gorgeous restored 1880 cast-iron building in the North of the Square. The world famous Strand Bookstore is also located nearby at Broadway and 12th Street, a must-visit for all avid readers. 4-days a week, Union Square holds the biggest farmers' market in NYC, the Green-market where locals shop for fresh local produce. If you're in the city during the holiday seasons, pop by the square for the Holiday Market, an amazing temporary mall with everything from handicrafts to clothes, gifts and jewelry.
Shopping on a Budget in New York City
Lord & Taylor
Yes, 5th Avenue does have treasures that are geared towards to the mid-range budgets of the average shopper. Though not the equal of Saks or Barneys, shoppers will find designer clothes at an affordable price. Established since 1826, Lord & Taylor is more suited to the younger generation of shoppers as it offers plenty of animal prints, chunky accessories and floral designs. If you happen to be in New York City during the holiday season, remember to pop by Lord & Taylor to snap a few shots of the famous holiday window displays!
Century 21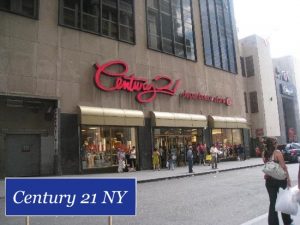 Further down from Broadway, right next to the World Trade Center Memorial, you'll find the popular Century 21. With prices that start at USD$2.99 for past season's designer wear, shoppers flock to Century 21 for last minute outfits and steep discounts that will set a shopholic into delirious elation. For this, you'll have to fight throngs of shoppers and be prepared to rummage your way through the labyrinth of discount items at Century 21. To avoid the crowd, shop in the early morning or mid-afternoon when things calmer and you can shop in relative ease.
Woodbury Common Premium Outlets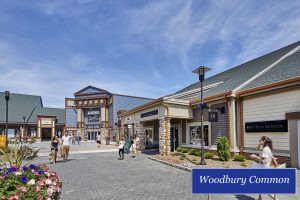 Woodbury Common Premium Outlets has to be one of the most well-known outlet stores in the world. Travel and hour up north of Central Valley, New York, and you'll find a massive outdoor retail complex of over 220 designers such as Dolce & Gabanna, Burberry and Coach among many others, as well as mainstream brand names. Besides apparel, Woodbury Common offers home furnishings and housewares. The downside to the giant outdoor outlet is the weather; so bring along your coat or umbrella should the weather not hold up, and be prepared to spend a day here.
Others
The East Village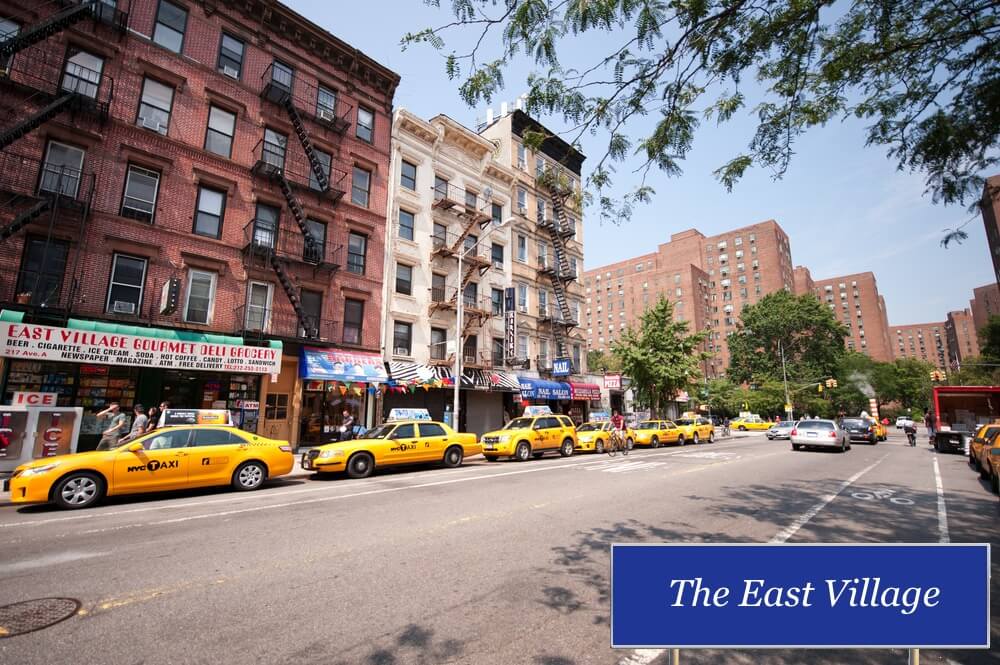 Bohemian hip, funky and bold, the East Village is a neighborhood not easy to miss. Known to be the historical birthplace of Bohemian artist movements, punk rock craziness and counterculture protests, this artsy neighborhood caters to the budgets of the youths. Numerous t-shirt stands, accessory stores and tattoo palours line the streets between the 2nd and 3rd Avenues, making it a permanent street market. If you're into all things vintage such as used records and rock music memorabilia, there is not better place to have a field day than East Village. That said, East Village also caters to those with chi-chi tastes; head to East 9th Street for boutiques offering smart collections of apparels and accessories.