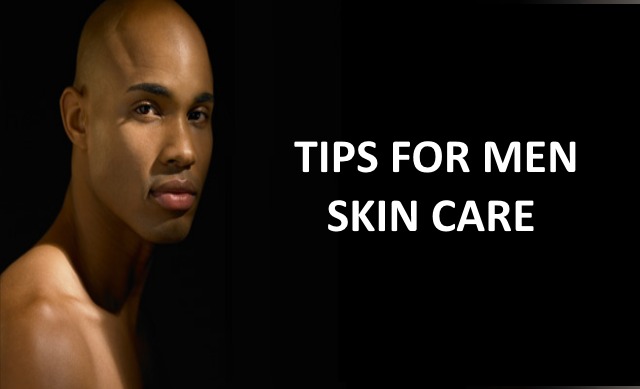 Take Care of Mens Skin – Many men think that skincare is only for girls. Apart for shave, it's unusual for a man to spend some time on his skin, particularly facial skin. However, taking care of skin is as important as anything else.
A healthy skin can have a good impression on others. It's also our first line of defense against microorganisms, diseases and other sickness. As men get older, their skin began to droop and they get facial lines and wrinkles. All of this means that taking care of skin at early is vital. There are a few tips that are helpful in keeping your skin in shape without too much of effort and spending too much of money.
For beginners, you should ensure that proper skincare shouldn't take much of your time. All you need to do is to invest just a few minutes of a day. Wash your face with a mild soap and avoid using harsh chemicals present in deodorant or strong. Use a good cleanser twice a week and wash you face with some lukewarm water and avoid using hot water. Gently apply cleanser in a circular motion which will clean your facial skin and make you feel fresh. Always keep your face dry because wet skin is a good nourishing place for germs. Apply moisturizing lotion to keep your skin look smooth and fresh.
Common factors such as wind make your skin dry and can cause damage to your skin. Wearing a good sunscreen is essential to protect your skin from UV rays. A sunscreen with more than 15 SPF should be good enough for you. Go for a sunscreen that has moisturizers and aloe in it. If you are not in open use a facial cream that has vitamin E.You can apply it whenever your skin feels dry. There are lots of facial skincare products that you can use for a healthy and glowing skin. With Online Shopping you can search for your desired products conveniently and also save lot of money.
Living an active lifestyle and eating healthy food is also a contributing factor in getting a good skin. Eat lots of fresh vegetables and fruits because they contain various types of multivitamins which protect your cells from the attack of free radicals.  Taking vitamin E is very important because it make your skin glowing and radiating. Make sure that you stay away from fried and greasy foods.Use olive oil instead of butter while you are cooking food for yourself. This is very healthy for your skin and also allows it to retain its elasticity longer.
Exercising is also important and because it can clean your pores and increases your metabolism. It also makes you feel better and happier. When you exercise you sweat a lot which let your inner body to clean itself. When exercising makes sure that you are warring proper sports because it reduces the risk of injuries and make you feel less tired.