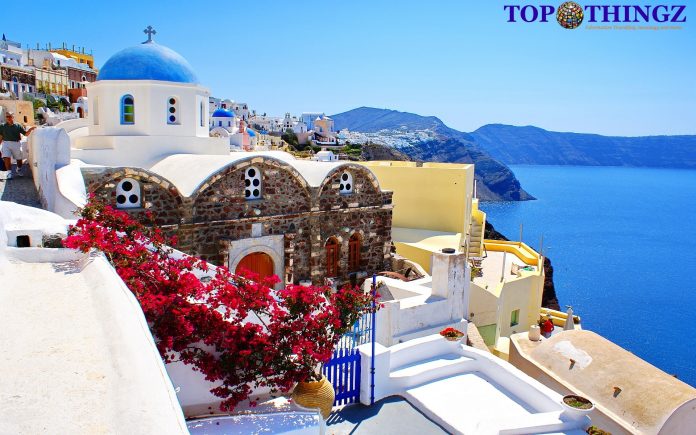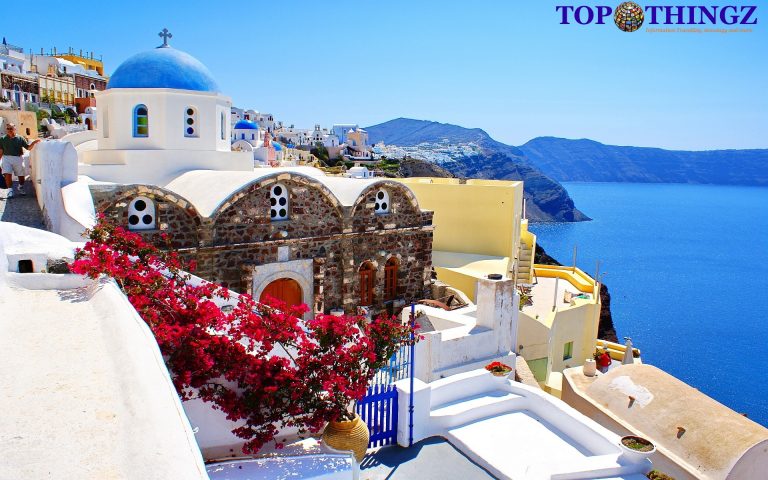 Europe – The most Beautiful Countries to visit in the world in Europe no other place like it, its fabulous monuments reveal one layer of history after another and its breathtaking natural scenery couldn't be more diverse from wild to elegant and more.
10- Austria.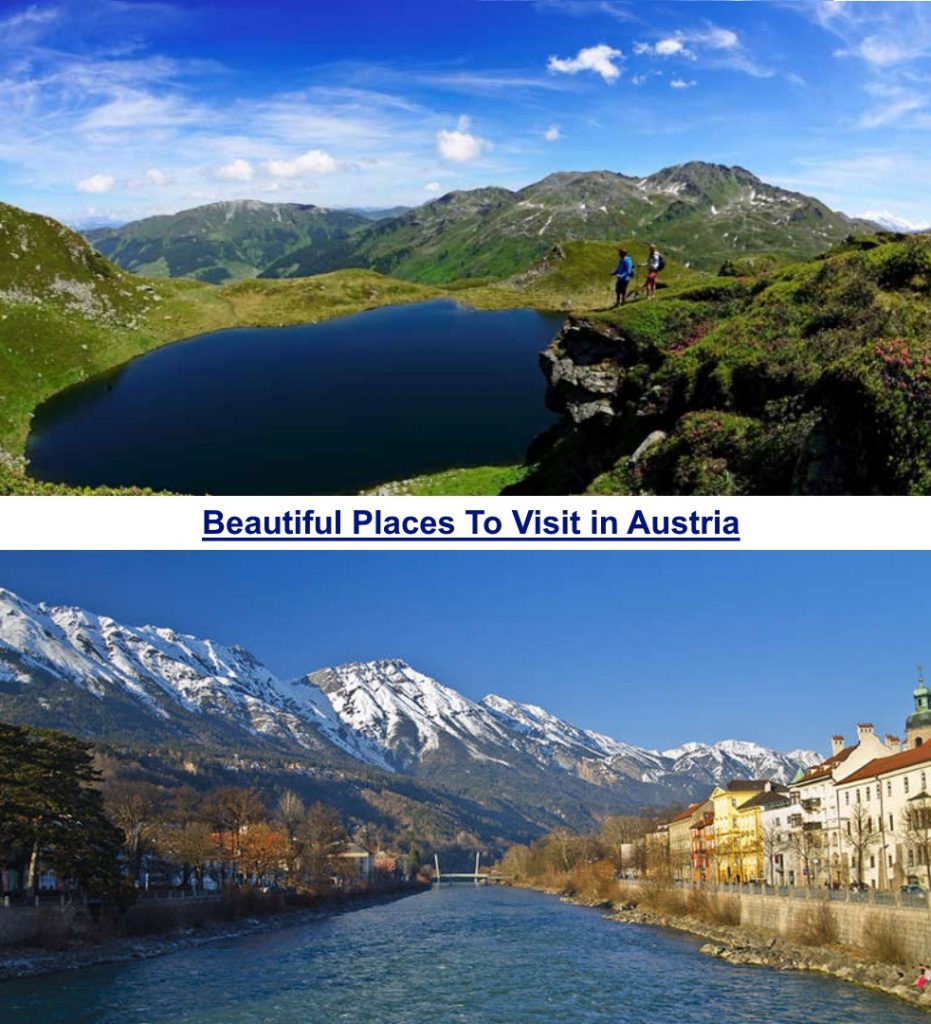 Austria, the land of Mozart and waltz, is a medley of sparkling alpine lakes, majestic mountains, and elegant cities, with a rich cultural heritage and one of the highest living standards in the world And while the capital steals the show with its imperial grandeur, world-class art, and Alluring café culture, there's much more to this small landlocked country than Vienna. Fantastic skiing awaits in Innsbruck, Kitzbühel , and St Anton; dozens of fairy-tale castles dot the wonderful mountainous landscape, and twinkling blue lakes make for memorable outdoor pursuits And then, of course, there's the beautiful baroque city of Salzburg, set against a glorious backdrop and still under the magic of The Sound of Music.
9- Scotland.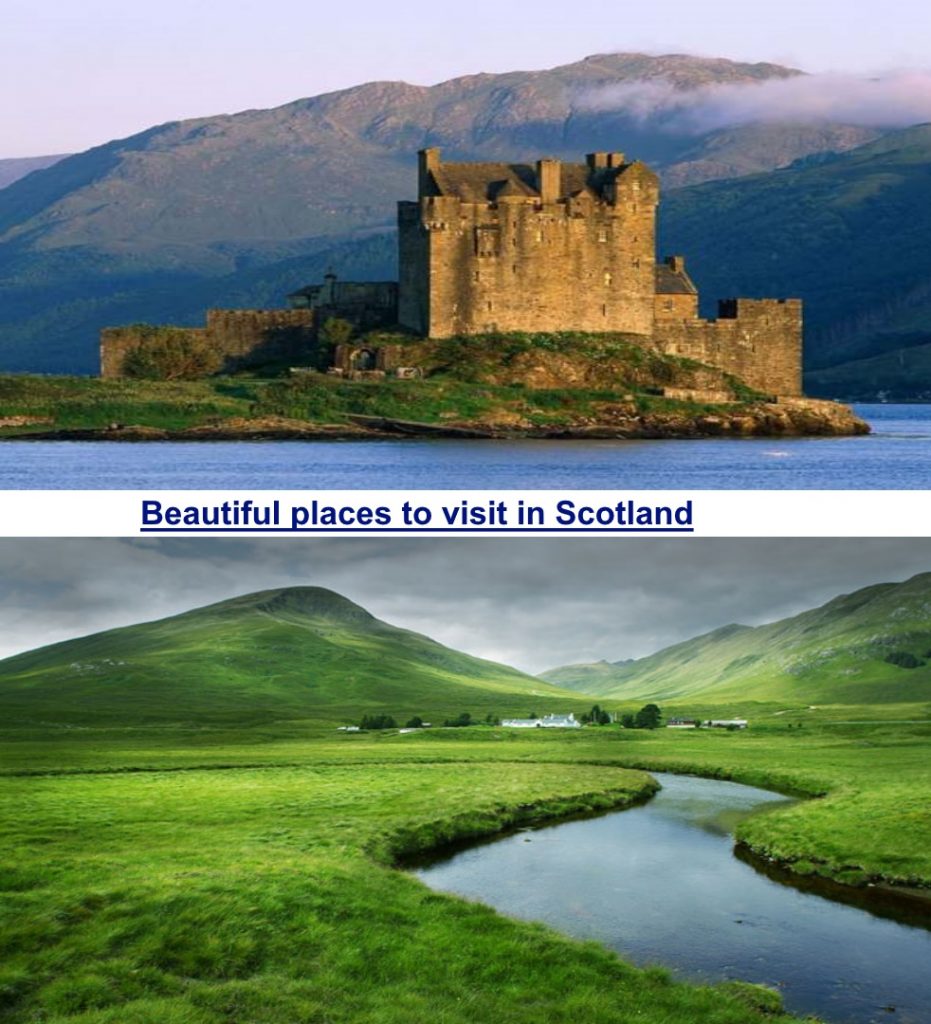 Scotland's dramatic scenery spans lush woodlands, stunning lochs, rugged coastlines, and green rolling hills topped with crumbling castles Home to the famous Eilean Donan Castle and one of Europe's greatest wilderness areas, the Scottish Highlands are probably the country's most evocative region, one characterized by an amazing history and even more amazing landscapes The fabled Loch Ness and Scotland's largest national park are also here, and so are epic battlefields, breathtaking beaches, and misty, magical mountains, Equally spectacular, the Isle of Skye is famous for its astounding sea cliffs and dramatic Cuillin mountain range; Edinburgh celebrates its rich past with remarkable monuments, inspiring architecture, and a calendar chock-full of cultural festivals, and Glasgow pairs its vibrant music scene with award-winning museums and Victorian splendor like no other city in Britain.
8- Turkey.
An insane mix of cultures and colors, sandy beaches and vibrant bazaars, whimsical mountains and marvelous ancient ruins – this is Turkey, a country you'll never forget Here, at the crossroads of Asia and Europe, Roman theaters coexist with mosques and modern shopping malls, and some of the best historic sites in the world share the landscape with natural wonders such as the blue terraced pools of Pamukkale or the fairy chimneys of Cappadocia, Brimming with art, culture, and history, Istanbul is one of the planet's greatest cities, and the Turquoise Coast, with its fine sands and stunning blue lagoons, is a paradise for sailors, swimmers, and sun worshippers, Locals are friendly, the food is to die for, and whatever type of vacation you're looking for possibilities are endless in Turkey.
7- Iceland.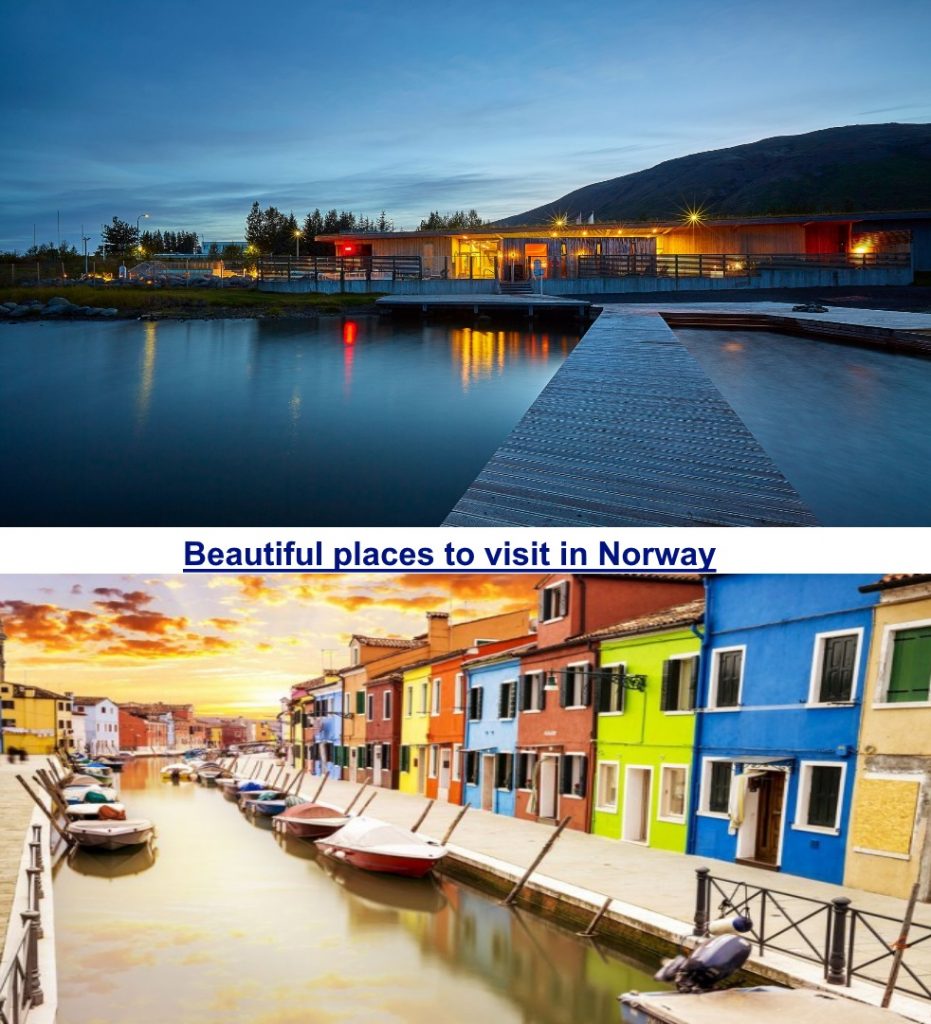 Iceland's blue bubbling geysers, rugged lava fields, and spectacular glaciers create a visual spectacle that seems out of this world, Natural splendor aside, the Land of Fire and Ice is also home to one of the world's quirkiest nations, with warm, creative, and forward-thinking residents with a strong sense of national pride, This is particularly reflected in Reykjavik's thriving cultural scene and buzzing nightlife, Iceland's funky capital is bursting with festivals, art galleries, and stylish bars, while off shore, whale watching excursions are offered year-round, Don't leave the country without taking a tour around the Golden Circle or bathing in the famous Blue Lagoon, a gigantic geothermal spa on the south-west coast of Iceland.
6- Greece.
Whether it's the grandeur of its ancient sites, the sublime sunsets of Santorini, or the astonishing cliff top monasteries of Meteora, Greece leaves a long-lasting impression on its visitors. Athens is teeming with remarkable ancient monuments; the country's mountainous interior is dotted with charming, unspoilt villages and archaeological treasures that span four millennia, and the islands speckled in the surrounding seas range from the culture-rich Dodecanese to the postcard-perfect Cyclades, with their cubic, whitewashed villages and dramatic Aegean views For nature lovers, Olympus National Park offers a plethora of outdoor activities and is home to Greece's highest mountain, where the ancient Gods once lived, according to the Greek Mythology.
5- Croatia.
From ancient walled towns to gorgeous beaches framed by sparkling blue waters, there's nothing you can't find in Croatia, a land of great natural beauty and astounding cultural heritage Although modest in size, the small Central European country abounds in notable historic sites and national parks packed with dense forests, striking waterfalls, and unbelievably beautiful lakes Two such places are the breathtaking Plitvice Lakes and the unique Kornati archipelago, with its 140 pristine islands surrounded by crystal-clear azure seas Split and Dubrovnik, Croatia's main cities, are overflowing with cultural treasures and architectural splendor, while the chic Adriatic town of Hvar on the Dalmatian island with the same name attracts well-heeled fashionistas and celebrities from around the world with its mix of marble streets, Gothic palaces, sleek restaurants, and cool party vibe Don't miss the majestic Diocletian's Palace in the heart of Split or the ancient city walls of Dubrovnik.
4- France.
Seductive, melodious France has something for everyone, from the glitzy resorts along the sun-drenched Cote d'Azur to charming bistros and priceless art in Paris, pretty hilltop villages in Provence, and fabulous skiing in the Alps And then there's the wine and cheese, the art de vivre, and the rich history that surrounds you here Much of the country's beauty comes from the diversity of its landscape, but it also derives from its exclusive haute couture scene and remarkable architectural heritage, which includes everything from stunning Gothic cathedrals and Romanesque churches to splendid Renaissance chateaux and striking Art Nouveau jewels.
3- Norway.
Deep, striking fjords, rugged coastal mountains, and glaciers that take your breath away – all contribute to the epic natural beauty of Norway The nation's unique landscape and wildlife are protected by spectacular national parks, and its handful of cities are teeming with Scandinavian sophistication The northern part of Norway lies within the Arctic Circle, so the midnight sun and aurora borealis add to the drama of this remote and magnificent country, Here and there, a quaint wooden village brings a touch of life to the wild scenery, while reindeers and polar bears roam the staggering ice fields of the Svalbard archipelago.
2- Italy.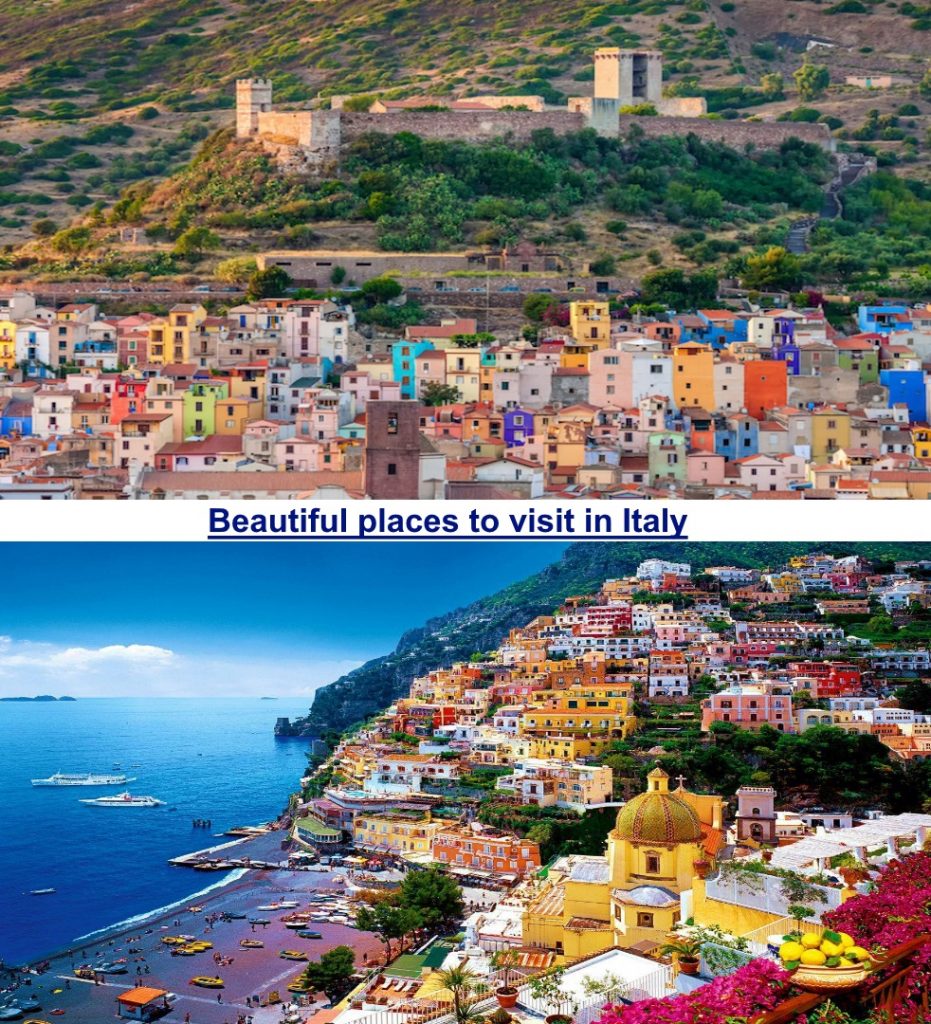 Maybe it's the sweeping romance of the Tuscan countryside, the haunting beauty of the Amalfi Coast, or the excitement of being surrounded by so much art, culture, and history, but there's something about Italy that just warms your soul and puts a smile on your face. It could, of course, be the divine food, the courteous, well-dressed Italians, or the pleasure of doing nothing, but this country looks and feels so damn good it's impossible not to fall for its charms, Rome celebrates its magnificent past with stunning museums and ruins of the world's greatest empire; Venice enchants visitors with its meandering canals and fabulous marble palazzos; Florence is brimming with inestimable Renaissance art, and the Italian lakes ooze timeless sophistication with their postcard-perfect landscapes, pastel-colored waterfront towns, and sumptuous villas surrounded by immaculately groomed gardens.
1- Spain.
During my travels throughout Europe, I had the opportunity to discover some truly amazing places, but no other country made me feel more alive and inspired than Spain, with its monumental cities, dazzling costas, and gloriously laid-back way of life And it's not just vibrant, colorful Barcelona or the royal splendor of Madrid that keep calling me back over and over again, but also the irresistible charm of sunny Seville, the Moorish grandeur of the Alhambra in Granada and the frozen-in-time villages of Spain's lesser-known autonomous communities Some countries are full of character and man-made architectural wonders, others have nature on their side, Spain excels in each and every one of them offering travelers a wealth of natural beauty along with a fascinating history and a cultural scene that's both deep and authentic as well as creative and innovative.
Quirky festivals keep the old traditions alive; Gaudi's masterpieces stand side by side with contemporary art galleries on the charismatic streets of Barcelona, and Romanesque churches dot the green north of the country, there are 44 World Heritage Sites in Spain, including astonishing Roman ruins, gorgeously preserved old towns, and unique national parks resplendent with rare flora and fauna. Add to all these the soul-stirring scenery of Mallorca, the otherworldly volcanic landscapes of the Canary Islands, the rugged beauty of the Pyrenees, and Ibiza's exquisite mix of quaintness, blue waters, and high-end hedonism and you have the most passionate, captivating and beautiful country in Europe.