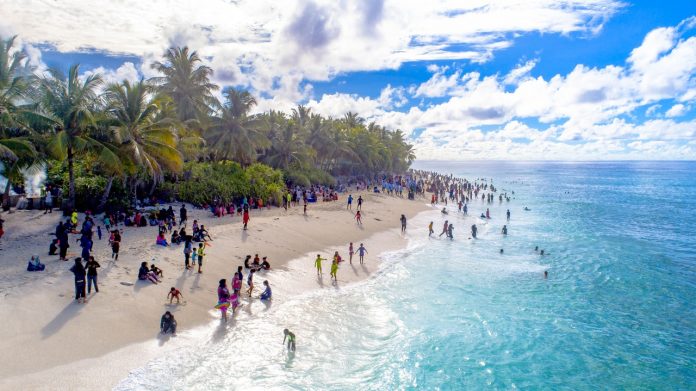 Traveling to Maldives Islands on your next vacation is an excellent plan because December is just approaching, and the best time to visit the Maldives is from November to April. Usually, near the New Year, people plan trips with their family or friends to enjoy their time together.
However, there is a misconception regarding traveling to the Maldives, and it is that going there is very expensive. Perhaps, it depends on how you work out your schedule, if you book the tickets way before your flight, you can get a very cheap fare. Or you can keep a lookout for the last moment deals to make sure that you get a deal with accommodation in the Maldives.
It is all not made up; instead, it happens and has happened with people before. Therefore, if you want to enjoy cheap air travel, you can use any of these tips to fly under your budget. But do not give up on the plan since you are going to have fun at the Maldives. It is the perfect travel destination in 2020, and this statement holds a strong sense with the help of the points below. 
1- The Maldives is a safe place
If you are worried about crime while planning a trip to the Maldives, you can take a break since the Maldives rarely has any experience of crime or terrorism. The only danger that you can expect while visiting the Maldives is natural disasters, like strong currents at the beach or tsunami. However, there is no problem downloading and using a VPN in the Maldives to access sites that are naturally blocked by the Maldives government but are not under restriction in other parts of the world. Perhaps, you can still use them with the help of VPNs.
2- Some islands are not natural
Yes! It is the truth. Many islands were a result of volcanoes and further made secure by coral. However, some of the islands, such as Huhulmale island; an artificial island that was created by people in Male. They dumped sand and concrete and made a foundation; this foundation is now modern era roads, shops and has a coastline of its own. It would be a treat to watch people enjoying at an island, not a natural one, but an artificially created reef, now thriving with housing around it.
3- Bio-luminescent beaches
You read it right; bio-luminescent beaches are one of the specialties of Maldives islands. These beaches light up all year round; they glow at night, and it is a breathtaking view in itself. If you want to visit a place and leave with an unforgettable experience, these beaches at the Maldives are the place to go to for you. Many people visit the Maldives for their honeymoon since a lit-up beach at night is the most romantic view one can ask for, and walking on the beach at night is a therapy in itself.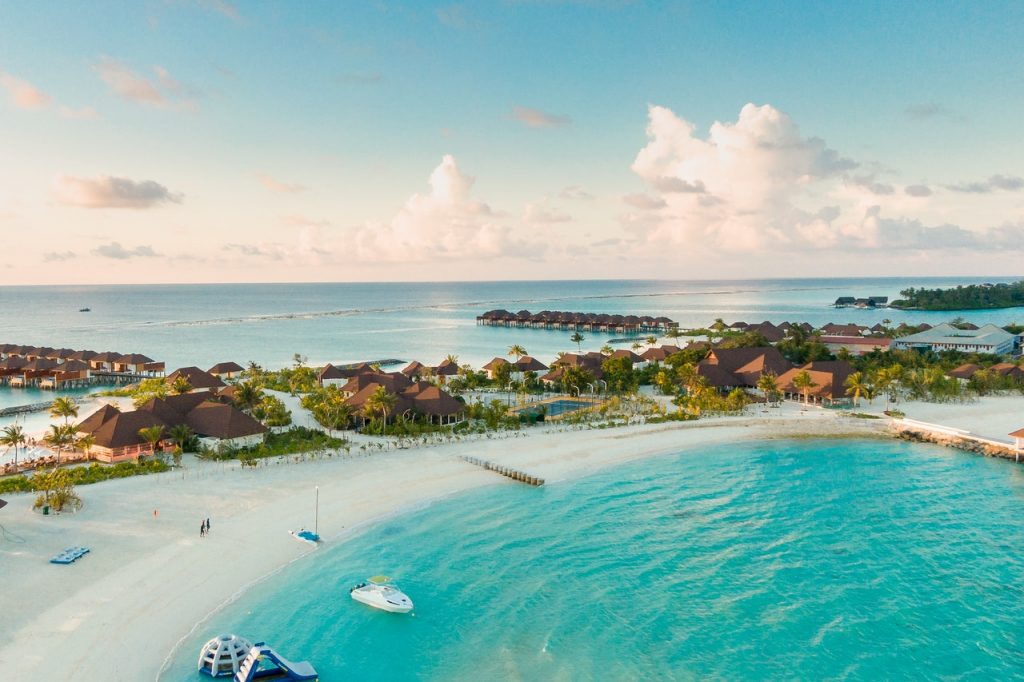 4- A Muslim country
Although the Maldives is a Muslim country, and that is why pork, alcohol, wearing bikinis, and the public display of affection is not legal in public places. However, these rules do not apply for the Maldives' resorts, which means that the tourists who cannot refrain from drinking and other activities can go their way to a resort and enjoy their trip on a private beach. Perhaps, for the people that are traveling with family and are religious, they can enjoy their time at any local beach without worrying about someone not abiding by the rules set by the government.
5- Over-water villas
A trip to the Maldives calls for a stay at huts that seem to float on the clear blue water. You get the best view from these villas. However, It is not affordable to stay there for everyone. Some of these villas are not private, so that many things can be expected of those villas. Perhaps, it is a matter of opinion, and so anyone who wants to take pictures and videos must go on to these overwater villas since the experience is fantastic.
6- Best marine life
In the Maldives, you are on great luck to see the best marine life across the globe. You can see whale sharks and dolphins and visit the resorts to look at sea turtles and sharks near the housing area. If you are one of the people that like marine wildlife, the Maldives islands are the place you can find all you want to see.